Yukon University announces fall semester program plans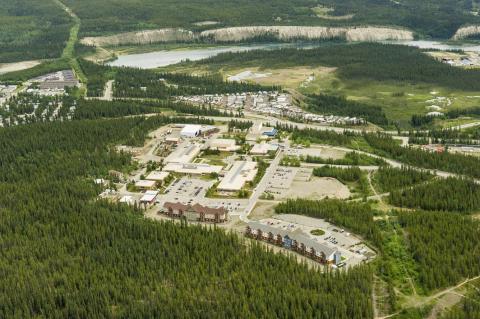 May 26, 2020
WHITEHORSE, YT— In anticipation of the continuation of many current COVID-19 restrictions, YukonU has rolled out a plan for the delivery of its credit programs, ensuring there is a path in place for every learner.  
Each program is currently developing a detailed delivery plan. Registered students will receive an email with further details by the second week of June. Detailed plans for each program will be posted online at YukonU.ca by the end of June.  
"I would like to reassure students that we will work with each one of you to ensure you're getting the support you require. We'll provide you with personal advising so that we can help you with a study plan that meets your specific circumstances," said Janet Welch, vice president Academic and Student Services. 
The following programs will be delivered online: University Access Pathways, Indigenous Governance, Business Administration, Climate Change Policy, Early Learning and Childcare, Education After Degree, First Nations Governance and Public Administration, General Studies, Health Care Assistant, Liberal Arts, Office Administration, Public Administration, and Social Work. The amount of real-time delivery and/or flexible-time delivery will vary for each program.  
The following programs will be delivered through a mix of online and face-to-face (f2f) classes: Aviation Management, Science, Northern Science, Renewable Resources Management, Northern Environmental and Conservation Sciences, Visual Arts (Yukon SOVA), Carpentry, Electrical, Environmental Monitoring, Heavy Equipment Technician, Millwright, Practical Nurse, and Welding. The f2f plans must first be approved by the Yukon Chief Medical Officer of Health (CMOH).  
And lastly, these programs will have delayed start dates and/or are planned for f2f delivery, pending approval by the CMOH: Yukon First Nations Art, Community Education and Employment Support, Culinary Arts, Earth Sciences, Education, Heritage and Culture, Multimedia Communication, Northern First Nations Studies, Northern Justice and Criminology, Northern Outdoor and Environmental Studies, and Northern Studies. For students in these programs it is important they connect with an advisor as soon as possible to arrange academic preparation coursework. These students should email ssc@yukonu.ca or call 867 668 8720. 
Students who have work placements as part of their program will be accommodated through a variety of means.  
"Yukon University has the advantage of being more flexible in adjusting to these unusual circumstances," said Karen Barnes, president and vice chancellor. "Our smaller class sizes allow us to consider more face-to face programming than might have been possible if we had been dealing with classes of 150 students or more."  
Students who have not yet registered are invited to do so online at yukonu.ca/admissions. For questions and personal advising, please contact ssc@yukonu.ca or by phone at 867 668 8720.  
Access to campus housing is still being evaluated. Academic and personal support services for students continue to be available via email, phone and video calls.   
For those interested in short professional, first aid and personal interest courses, a Continuing Studies guide will be released this summer. For more information go to Continuing Studies at YukonU.ca.
Full details of YukonU's COVID-19 response measures can be found at YukonU.ca/covid-19.
For more information, please contact: