We support innovators and entrepreneurs with funding, resources, expertise and incubation.
Supporting your creative solutions
Accelerating your business ideas
Amplifying your impact
I&E Innovation Fund 
We offer expertise and funding dedicated to innovators who want to start, grow and get to market. 
Yukon Innovation Prize
The Yukon Innovation Prize helps to unleash innovation in areas that benefit our people, our communities and the land we live on. 
Wrap around innovation services
We connect you to professional services suited to your project, such as intellectual property, legal, accounting, and more.
Supporting women entrepreneurs
We are a Women Entrepreneurship Knowledge Hub (WEKH) aimed at identifying the additional barriers and challenges women face and providing support to overcome them.
Elevate: supporting Yukon's tourism industry through COVID-19
This program supports Yukon's tourism industry to rethink, restructure and rebuild for a more resilient and impactful industry.
Supporting social enterprise
Businesses can benefit their communities and the environment through social enterprise. We offer workshops and events on how to make your business more sustainable. 
What's happening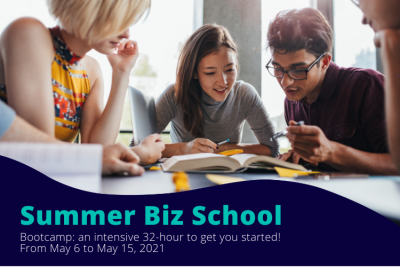 This program is an opportunity for University students to explore the world of entrepreneurship and develop their business idea, with up to $2500 of funding support for each participant.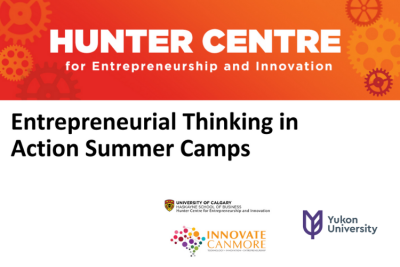 A 5-day online camp exploring innovation and entrepreneurship for students entering Grades 9 to 12.
Advisory council
Rich Thompson (Chair), Zero Gravity Inc & Northern Vision Development - President/CEO 
Maggie Mattear, Yukon University - President 
Shelagh Rowles, Yukon University - Executive Director Continuing Studies 
Ben Sanders, PROOF - Co-Founder & CEO 
Kari Johnston, Independent Contractor 
Les Wilson, Chu Níikwän Development Corp - Business Development Project Manager 
Valerie Fox, The Pivotal Point - Founder & Chief Innovation Consultant 
Sierra Van Der Meer, Canadian Northern Economic Development Agency - Director 
Justin Ferbey, Yukon Government - Deputy Minister of Economic Development  
Math'ieya Alatini, Independent Contractor 
Rodney Hulstein, Chair, School of Business & Leadership 
Josh Callahan, OUTFRNT - Principal & Co-Founder 
Davida Wood, IRP Consulting 
Blair Hogan,  Gunta Business Consulting
Partners and funders
We are proud to collaborate with the following: