What can the Research Services Office help with?
The Research Services Office (RSO) supports research and scholarly activity from beginning to end. The RSO fosters a culture of scholarly inquiry across all our campuses.  
Our services include:
assisting with the development of research ideas
providing information on sources of project funding
administering grants and awards
access to lab space, equipment and collections
ethics services and support
communicating and celebrating research and scholarly activity
Need some inspiration developing your research or scholarly activity idea?
check out the Yukon University Strategic Plan to help provide some guidance
drop by ResearchChats every Friday at lunch in A2601
contact the Research Services Office at 867 456 6986
You have a research or scholarly activity idea - now what?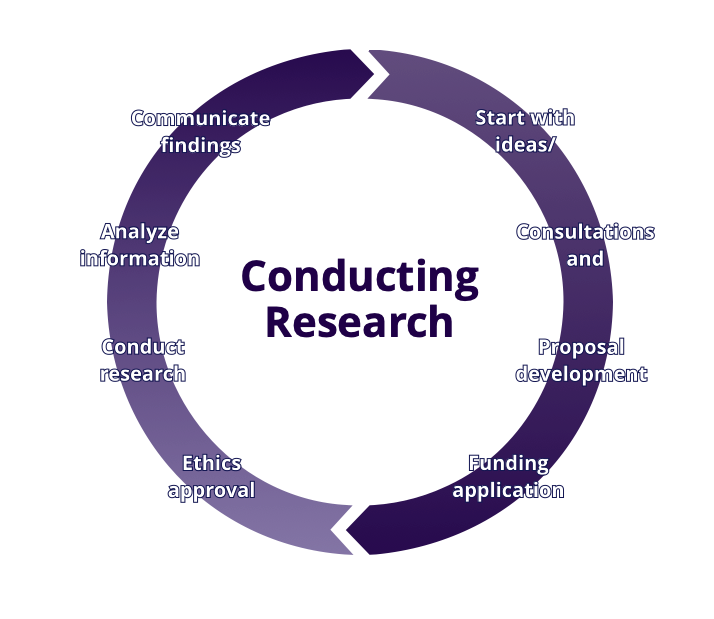 Step 1: Have a neat project idea?
We'll help you develop your research question and get you thinking about other project considerations, like:
time and workload
funding and budget
infrastructure requirements 
student/contractor hiring
reporting and dissemination of information 
Will your research deal with humans or animals?
Step 2: Funding your project
We'll work with you to find and apply for both internal and external funding. 
Available Internal Grants (1 year funding term):
External funding may be available from:

Municipal, Territorial and First Nations Governments
Federal Government departments 
Foundations
Industry partners
University partners 
Private donor, through YukonU Foundation
**Please note: applications for funding over $50,000 must be approved by the Financial Administration Committee [BH1] prior to development and submission. The Research Services Office can help facilitate this process. 
Step 3: Other considerations
We'll help you navigate ethics and assist you with working on the land and with communities. 
Human and animal research ethics applications are due two weeks prior to Research Ethics Board meeting for review.
Be sure to apply for ethics at the same time as funding goes in, so there is no delay in starting your research once the funds come in – please check in with the Ethics Coordinator.
Step 4: Funding came through (or didn't) -- now what?
We'll help you get your project underway or assist with revisions to your funding application.
Congrats, your funding came through! Let's work together to:

inform communications department 
start a research account with Research Services Office
understand hiring and purchasing associated with research projects
develop partnership agreements and sub-contracts
understand how to administer travel 
monitor your budget
report on your project to your funder 
update your Open Scholar page to inform folks of your exciting new project
ensure photos and videos of your project are collected  with the appropriate consent forms and captions

Your funding did not come through. Let's work on:

evaluating your proposal and providing feedback
informing the Financial Administration Committee and closing out your Project Identification Form
checking out other funding opportunities
working on developing a new idea
Step 5: Project wrap up
We'll help you through the final stages of your project, such as: 
closing accounts
final reporting
financial reporting
dissemination of results

communications
publishing
Yukon University repository
photos/videos upload
update Open Scholar with publication, links and any other information
Get in touch
We have the expertise to support your research and scholarly activity needs through our in-house experts and circumpolar connections. Contact us at 867 456 6986 and visit our YukonU experts directory.