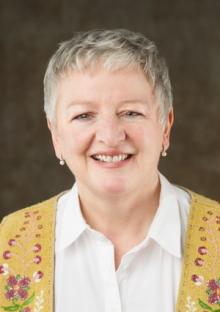 Education that is Northern in Focus but National in Reach
Yukon University is forging a new future - for the North, for Yukon and for Canada. We are Yukon University - Canada's first university north 60.
Yukon University focuses on three pillars of strength as its vision for the future: Indigenous self-determination and governance; sustainable resource development and innovation; and climate change, society and environment - all within our commitment to encouraging self-determination, belonging and innovation.

Here in the North, the impacts of climate change are something we face on a daily basis – environmental, economic and social. The Yukon University Research Centre supports research that is determined by the North and conducted by people who live in the North.
The Indigenous governance landscape in the Yukon territory is unique across Canada. Eleven of the 14 First Nations have signed self-government and land claims agreements and all 14 YFN are working on reclaiming their self-determination. It's been decades in the making and there are now lessons that can be shared with the world. Graduates from the Bachelor of Arts in Indigenous Governance will return to their governments and organizations and work to change Canada.
With a long history in mineral resource extraction, the Yukon leads the way in mining innovation through the Centre for Northern Innovation in Mining. Research Chairs in mine remediation and northern energy mean that Yukon University excels in mine reclamation and bioremediation, alternative energy, cold climate and technology innovation, and social science of resource development in the Arctic.
In this rapidly changing world, Yukon University is preparing students for the future. Partnering with First Nations, addressing climate change, and viewing resource development through a contemporary lens are all critical skills and knowledge for the future of Canada, and in particular, the North.

With 13 campuses throughout the beautiful and historic territory that is Yukon, we work to deliver a broad range of education and training, serving the needs of communities, governments, First Nations, business and industry.

Come and check out what Yukon University has to offer you!

Dr. Karen Barnes
President & Vice Chancellor