President Brown: The invasion of Ukraine by Russia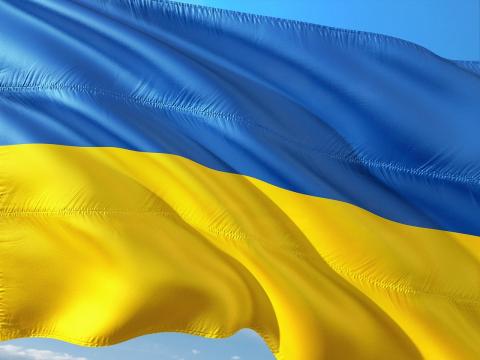 March 8, 2022
The Russian Federation's ongoing invasion of Ukraine is deeply troubling. This assault on Ukraine and its people is an assault on the very democratic values that universities uphold by offering a safe space for free inquiry. 
Yukon University joins the many voices condemning the actions of President Putin and calling for an immediate end to this armed aggression. 
Yukon University stands with Ukraine, and we are heartened by the huge outpouring of solidarity with the Ukraine people, here in Yukon and around the world—including those in Russia risking everything to oppose their government.  
Yukon University supports the work by the Governments of Yukon and Canada to ensure refugees fleeing this war will be accepted into Canada.  
We recognize that many in the YukonU community may be affected directly and indirectly by the alarming news and images coming from Eastern Europe.  
Students in need of support are encouraged to contact the Connect2YukonU team to connect with a counsellor or Elder. Call or text 867 456 6996 or email connect@yukonu.ca. 
Faculty and staff support is available through YukonU's Employee and Family Assistance Program.  
Additional support beyond YukonU: 
We encourage you to be mindful of your mental health and give yourself permission to disengage with news and social media for periods of time. During such periods, it is helpful to be active, focus on practical tasks and connect with friends and loved ones.  
YukonU is a caring community. As we always are, please be kind to one another, thoughtful of others and offer support to friends and colleagues experiencing a difficult time. 
Be well, 
Lesley
President and Vice Chancellor
For more information, please contact
Related content