Welcome to Yukon University, Canada's first university north of 60!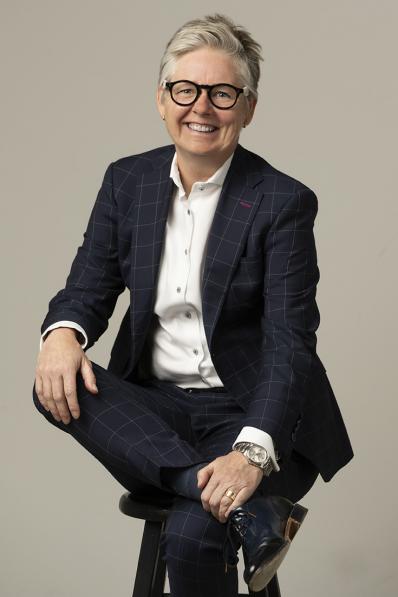 I gratefully acknowledge the 14 First Nations in the Yukon on whose traditional lands we live, learn and share knowledge.
Yukon University is poised to take a place amongst Canada's league of universities and contribute to the quest for truth, for understanding, and for a more just society—a quest that we embark upon in the name of a kinder future and a better Canada. I am excited to lead YukonU as we grow into our new role of being Yukon's university.
As the only post-secondary institution in the territory, our programming encompasses degrees, diplomas, certificates, trades and vocational training and adult basic education. This model of education allows us to respond to a breadth of education needs. We are proud to offer a place and a pathway for every learner to succeed.
Our research and programming focus areas in climate change, sustainable resource development and Indigenous governance and self-determination are critically important issues—both locally and globally. Grounded firmly in the North, our experience, our knowledge and our voice are vital to Canada and the world. As Yukon's university, we will do our part to build a healthy and prosperous tomorrow for Canada's North and its people.
Thank you for taking the time to visit us; I am so proud to welcome you to Yukon University.
Shä̀w níthän | Gùnáłchîsh | Mähsi'cho | Merci | Thank you
Dr. Lesley Brown
President and Vice-Chancellor
Yukon University
Appointed in August 2021, Dr. Lesley Brown is the 8th President and Vice-Chancellor of Yukon University.
She is an experienced senior academic leader, bringing a decade of leadership experience from two institutions in Alberta prior to joining YukonU.
Dr. Brown served as provost and vice-president, Academic, at Mount Royal University (MRU) in Calgary. In this role, she oversaw all facets of educational programming and research at MRU, which evolved into a university in 2009. Under her leadership, Mount Royal University experienced significant growth in student enrolment, faculty research success, and academic programming, including the establishment of a long-anticipated Bachelor of Social Work program.
Before this, Dr. Brown compiled an exemplary record at University of Lethbridge, serving as a faculty member and an administrator in a number of roles including vice-president Research (interim), associate vice-president (Research) and vice-provost (Academic).
In addition to being a proven leader, Dr. Brown is an accomplished scholar in the field of Kinesiology, with a research specialization in balance and fall prevention in the elderly and people with Parkinson's disease.
Brown holds a PhD in Kinesiology from the University of Waterloo, a Master of Human Kinetics in Biomechanics from the University of Windsor and a Bachelor of Physical Education from McMaster University. She also completed a three-year postdoctoral research fellowship at the University of Oregon.