President Brown: On the death of Queen Elizabeth II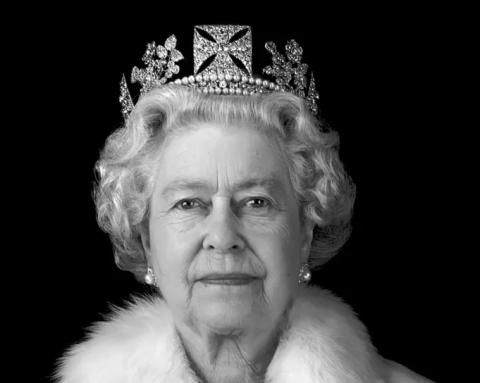 September 8, 2022
Dear students and colleagues, 
Queen Elizabeth II, Canada's Head of State, passed away today at the age of 96. Accordingly, the flags at Ayamdigut campus that can be lowered will fly at half-mast until the day following the Queen's memorial service in Canada (date to be determined). Her eldest son, King Charles III is Canada's new Head of State. 
I appreciate that in this era of reconciliation and decolonization, the words "the Crown" and Canada's colonial history can bring forth painful emotions in many of us. However, no-one can deny the incredible sense of duty and life in service to each of us Queen Elizabeth held in her heart every day for the past 70 years. 
Canada's Queen has been a constant in every one of our lives. While we may not all experience a sense of loss at her passing, all of us will likely feel the sense that this is the end of an era—it is a transition, to add to those others we have experienced these past few years. 
I encourage you to respect the many different responses each of us may have to this news today.  
Reach out to each other and speak to your instructor or supervisor if you require any additional support or time away from your class or work commitments. 
Please reach out to the following supports if you need direct support at this time.  
Students: Contact the Connect2YukonU team to connect with a counsellor, an Elder or services for Indigenous students. Call or text 867 456 6996 or email connect@yukonu.ca.   

Employees: Visit My Family Assistance Program on MyYukonU for more details or contact our two Employee Assistance Program providers directly at Nimco and Associates 867.668.3277 or 867.668.6059 / Family Services Employee Assistance Program (FSEAP) 1-800-667-0993 fseap.bc.ca (Password: 2bwell). 
Lesley Brown  
President and Vice-Chancellor