President Brown: Recent news regarding Faro, Yukon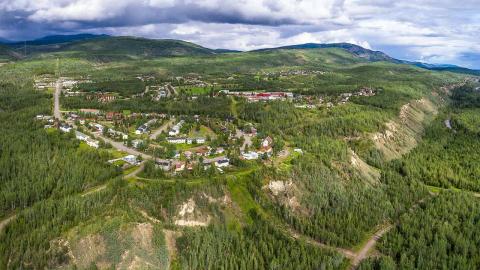 October 27, 2021
Dear students and colleagues,
I am very saddened to share that today the RCMP has confirmed the death of two victims of the shooting in Faro yesterday, as well as a third victim being treated for critical injuries. The RCMP has not yet released their names.
Our thoughts and prayers go to the faculty and staff at the Faro Campus and the Ross River Campus. We are in touch to ensure they are supported.
The news yesterday and today, from receiving emergency texts and being unsure what was happening to today's confirmation of fatalities, is unsettling for us all. I have learned that the Yukon is a small and highly connected community and many of you have connections to most, if not all communities, including Faro.
It is all right to feel shaken and it is all right to feel upset. It is also all right to grieve the two people who died and the safety we felt yesterday.
Please be kind and patient with one another. Reach out to each other and speak to your instructor or supervisor if you require any additional support or time away from your class or work commitments.
YukonU Supports
Students: Contact the Connect2YukonU team to connect with a counsellor, an Elder or services for Indigenous students. Call or text 867 456 6996 or email connect@yukonu.ca.

Employees: Visit My Family Assistance Program on MyYukonU for more details or contact our two Employee Assistance Program providers directly:
Beyond YukonU
Also, the Council of Yukon First Nations is hosting a Sacred Fire at the Kwänlin Dün Cultural Centre fire pit from 1pm today until 5pm tomorrow for those experiencing loss. The fire keeper is Elder Randall Tetlichi who, along with helper William Carlick, will remain on site throughout.
Take care,
Lesley
Dr. Lesley A. Brown
President and Vice Chancellor
Yukon University
For more information, please contact