President Brown: Remembrance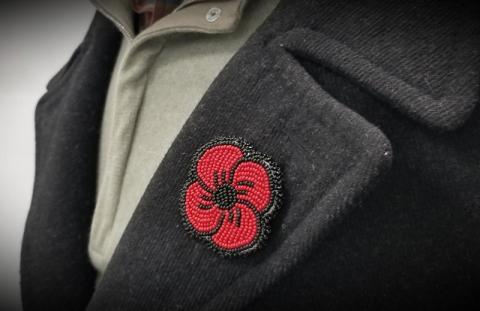 November 8, 2021
Dear students and colleagues, 
For anyone who may not be aware, there are two important days of remembrance this week. We are invited to remember those who served Canada in two world wars as well as smaller conflicts and peacekeeping missions, those who did not return and those who continue to serve today. 
Today is National Indigenous Veterans Day, which began in 1994. It is only since 1995 that Indigenous veterans have been allowed to lay wreaths at the National War Memorial in Ottawa to remember their fallen comrades. During WW1, WW2 and the Korean War, Indigenous people were exempt from conscription laws of the time as they were not considered citizens. They volunteered to fight for Canada at a time when they faced severe racism from Canadians and after their service many did not receive the same veteran's benefits and services received by non-Indigenous veterans. 
Thursday is Remembrance Day, a statutory holiday here in the Yukon. There will be no classes and services at all Yukon University campuses in honour of all who served and in memory of those who fell while serving Canada. November 11 marks the day the First World War ended in 1918, and 2021 marks the 80th year this day has been officially marked as a day of remembrance in Canada.  
The poppy is the international symbol of Remembrance Day because it was the flower that grew on WW1 battlefields in France and Belgium, during and following that conflict. We wear poppies during the period preceding Remembrance Day, from the last Friday in October until November 11. At Ayamdigut, poppies are currently available at the campus Store and Innovation Commons. 
The flags at Ayamdigut campus that can be lowered would usually be lowered for Remembrance Day and raised again afterwards. As the flags are currently flying at half-mast in honour of the ongoing confirmation of unmarked graves at former residential school sites across Canada, they will remain at half-mast through this day of remembrance. 
I encourage you to observe the two minutes of silence at 11am on Thursday, participate in any Remembrance Day services in your community, and take time to think about family members, loved ones, and many members of our communities who have served their country during conflict—whether in Canada or in other countries.   
Respectfully, 
Lesley 
For more information, please contact