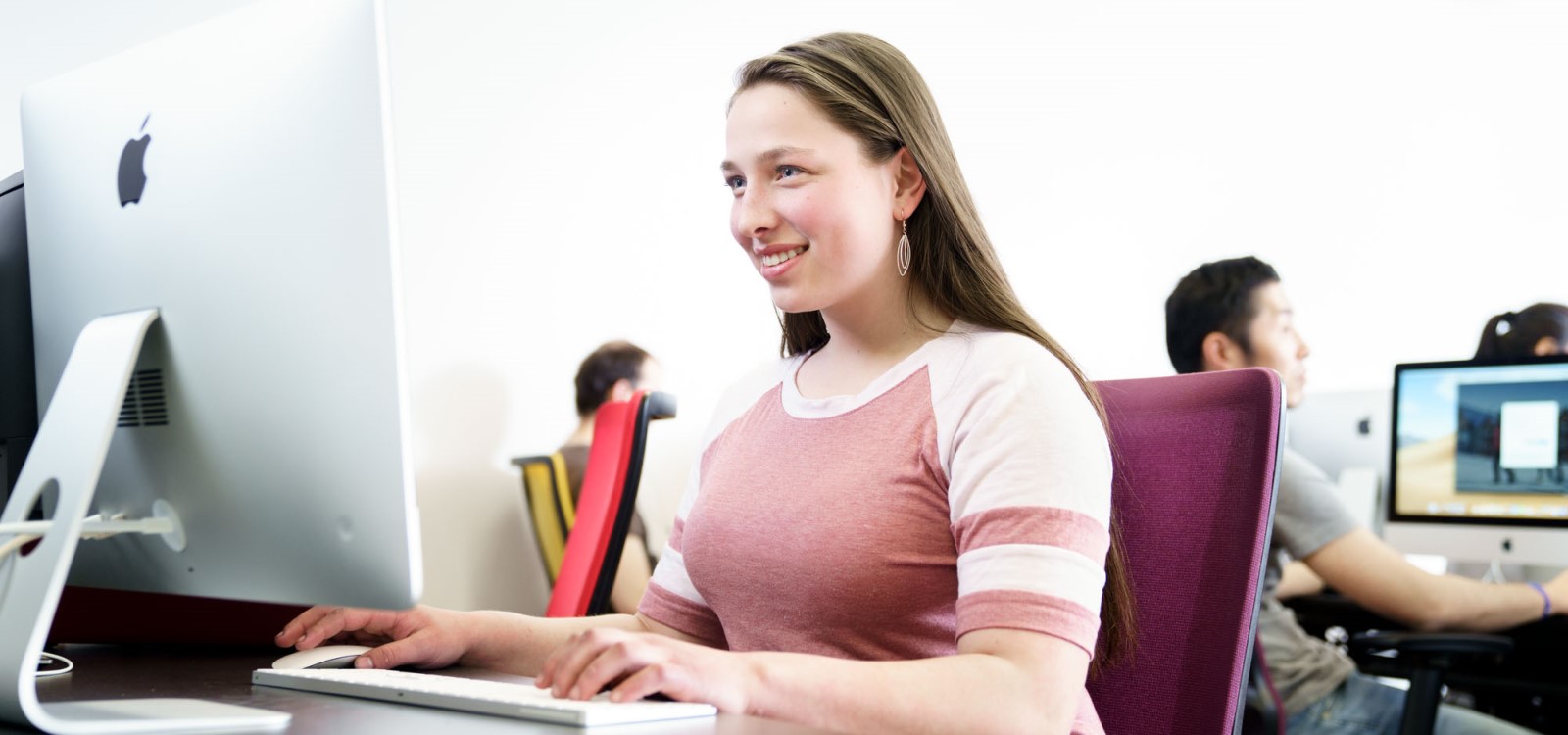 From email, printing and everything in between, our Information Technology (IT) team is here to help!
Resources and applications
Office 365 & Email
About Office 365
Office 365 gives you access to Microsoft Office applications (like Outlook, Word, Excel, PowerPoint, and OneNote) and other internet-based services (like OneDrive and Sway).

You can download the entire suite of Microsoft applications to your personal devices once you have logged into 

Office 365

. It can be used on up to five computers and five mobile devices.

Your Office 365 account will be available for the duration of your course (please refer to your course schedule) and for the next 150 days.

If you return to Yukon University within 150 days (for example, by the next semester), your Office 365 account will be re-activated and everything from the previous term will become available again.

We recommend you copy any data you want from your Office 365 account to another storage place before your account expires.
Yukon University email
For more information, please contact the Help Desk at 867 456 8610 or toll free at 1 855 448 2892.
Learn how to login to Office 365 in our Online Learning Tools tutorial
Moodle
Moodle system requirements
If you haven't used Office 365 before, please log into Office 365 first, before logging into Moodle. Your Moodle account will be available for the duration of your course (please refer to your course schedule) and for the next 150 days.
To run Moodle effectively you should, at minimum, have the system requirements listed on this page below. Otherwise, Moodle may still work but with less functionality.
Workplace IT environment configurations can also restrict the functionality of Moodle. Access to content may be affected, along with the possibility of uploading files. File size limitations may also apply. Workplaces may also have older versions of software, and Moodle may not perform well with these.
---
Recommended operating systems
Minimum: Windows 7 or 10, Mac OSX Sierra, iPad IOS10
---
Mobile devices
If you are using Moodle on your mobile device, please use the Open LMS app, available on the Apple App Store or the Google Play Store. The Moodle app does not work anymore.
---
Internet speed
Use a broadband connection for using Moodle.
---
Internet browsers
Ensure you are using the latest version of your internet browser.
---
Settings
We recommend that the following be enabled:
Cookies
Pop-ups (in both Internet browser and security software)
Javascript
---
Plug-ins
We recommend that you use the latest version of Adobe Reader.
---
Resource viewing
We recommend that you use the latest version of Adobe Acrobat Reader.
To view all the resources uploaded to Moodle, you will probably need to have Microsoft Office (Word, Excel, PowerPoint) or an equivalent (e.g. Open Office, Viewer) installed.
---
Security
With all firewalls, ensure that you enable file uploading.
---
For more information, please contact the Help Desk at 867 456 8610 or toll free at 1 855 448 2892.
Learn how to login to Moodle in our Online Learning Tools tutorial
Zoom video conferencing
About Zoom
Zoom is used for video conferencing, and it is how Yukon University connects remote students to an instructor's live classroom sessions.
Click this link: yukonu.zoom.us to join your class by Zoom. Your instructor will have provided you with the Meeting ID in advance.
There is no equipment/software purchase required if you plan to attend Zoom sessions in-person from your local Community Campus, or from the Study Rooms at the Innovation Commons during COVID19.
Learn how to access Zoom in our Online Learning Tools tutorial
Banner Self-Serve
Yukon University Banner Self-Serve provides access to:
View or print your unofficial transcript
Request your official transcript
View your student record
View your grades - available five business days after final exam
View or print your T2202 Tax form – used to claim post-secondary tuition fees on your Income Tax Return
Sign-in to Banner Self-Serve:
Access the link to Banner Self-Serve in the Current Students section of the YukonU website.
Click on Banner Self-Serve.
Enter your User ID. Your User ID is your 9-digit student number (eg.000012345) listed on your student card or registration form.
Enter your PIN. On your first visit, your PIN is your date of birth (ddmmyy). Repeat visitors will have changed their PIN to another set of numbers. If you forget that number, click on Forgot PIN and answer the security question that you entered on your previous visit.
Need help?
Accessing the wireless network
If you do not have a student account, please sign in to the Guest wireless network. Your email address is required.
Note: Student computer accounts will be activated the day after you register for your courses.
Sign in to the YukonU wireless network:
At the Ayamdigut Campus, select the Yukon-University network.
USERNAME: firstname.lastname
PASSWORD: Use your Office 365 account password
At community campuses, select the YukonU-Communities network
Access to wifi can be obtained from your community campus coordinator.
Printing and your printing account (Papercut)
All printing is done through PaperCut, a print management software.Yukon University students are allocated $40 worth of printing each term.
Each time you login on a lab computer, a small pop-up window will appear displaying your current balance. Clicking the Details link on this window will bring up a website that will let you see more detailed information about your PaperCut account. At the moment all computer labs are closed but there are workstations available at the Innovation Commons for student use.
How to activate your PaperCut account
---
Adding funds
If you run out of PaperCut funds before the term is over, you may purchase a top-up from the Campus Store. Please keep in mind the store is open limited hours from 10-2. After you've paid, go to IT Services in the Innovation Commons and show the staff there your receipt so they can add the funds to your PaperCut account.
---
Printing costs
Black and white printing costs $0.10 per page, with a discount of 50% for double-sided printing. For example, a five-page document printed single-sided will use $0.50 of your printing allocation.  A five-page document printed double-sided will use $0.25 of your printing allocation.
Large print jobs (more than 20 pages) that are selected to print single-sided will prompt you to save printing costs by printing double-sided.
Computer labs - Ayamdigut Campus
Computer labs at Ayamdigut Campus (Whitehorse) are only available for specific lab or exam use while we observe COVID-19 precautions.
There are computer workstations available in the Innovation Commons for general student use during regular operating hours.
Monday to Thursday 8:30am to 9pm, Friday 8:30am to 5pm, and weekends 1-5pm, closed statutory holidays.
| | | | |
| --- | --- | --- | --- |
| Location |   |   |   |
| Lab A2301 |   |   | Closed due to COVID19 |
| Lab A2408 | - | - | Limited use due to COVID19 |
| Lab A2702 | - |   | Limited use due to COVID19 |