Honey, it's cold outside - for bees 
Wednesday, April 14, 2021 - 11:14 am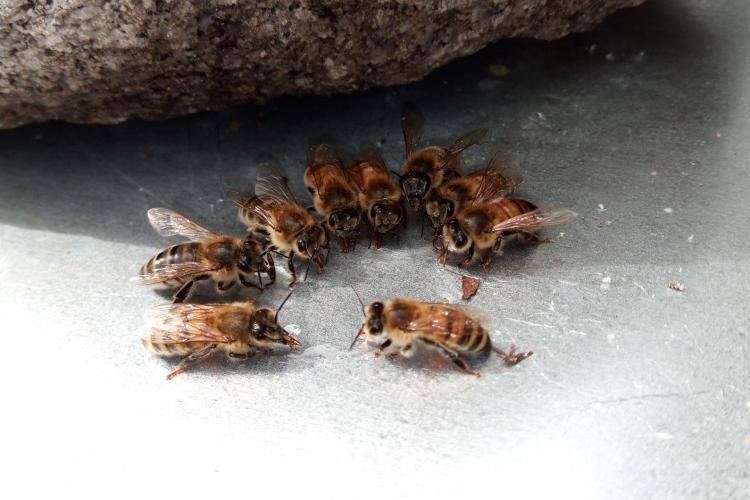 In colder climates beekeepers generally insulate their hives through the long cold winter and remove the insulation for the summer. It has been proposed that insulation during the summer months would benefit the overall health and productivity of the colony, by lowering the thermal conductance to a level closer to that of a tree cavity.  
Eoin Sheridan recently assessed the potential benefits of insulated summer hives by comparing colonies housed in insulated versus standard hives over the course of a productive season. The metrics chosen for the comparison are intended to indicate overall colony health: honey production, brood rearing, parasite infestation level, duration of foraging activity, and total colony weight gain. Hives were studied at various locations in the Whitehorse area and Atlin, BC. 
Sheridan found that the insulation helped the bees peak earlier in the season which could help beekeepers who want to target plants that flower in early summer. Overall, there was only a slight increase in productivity, but a three-fold reduction in mites that are harmful to bees. These results can be found in the following report. 
Eoin Sheridan wears many hats: he is a MSc student with University College Dublin, Ireland, works at YukonU's Innovation & Entrepreneurship as a project innovation officer, and owns Silverline Farm. This research was part of his MSc practicum and took place last summer.  

Thanks to the Agriculture Branch of Yukon government and YukonU's Scholarly Activity Grant for helping to fund this research.