YukonU welcomes Dr. Ken Coates as program chair, Indigenous Governance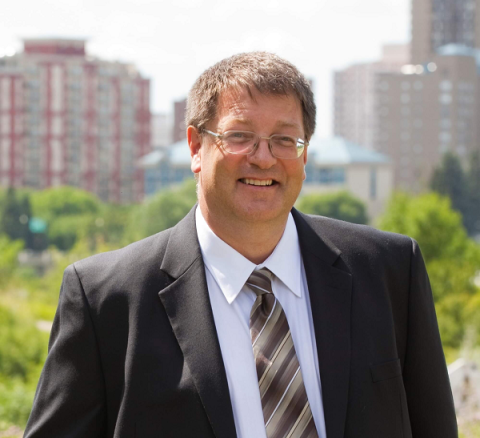 February 16, 2023
WHITEHORSE, YT—Yukon University has named Dr. Ken Coates as the new chair of the Bachelor of Arts in Indigenous Governance program.
Born in Banff, Alberta, and raised in Whitehorse, Yukon, Coates is a renowned and well-respected scholar, educator and commentator. He is passionate about the topics of Indigenous rights, northern development, northern Canadian history, science, technology and society.
Coates has taught and led at universities across Canada, including the University of Waterloo, University of New Brunswick, University of Northern British Columbia and University of Saskatchewan. He also spent two years at the University of Waikato in New Zealand, an institution known globally for its work on Indigenous education.
"It is an incredible honour to be able to join the faculty at Yukon University. Yukon First Nations and, indeed, the Yukon as a whole, have co-created one of the most imaginative and creative governance environments in the country. I look forward to the opportunity to work with students and colleagues at YukonU in supporting the realization of the dream of Indigenous re-empowerment and territory-wide reconciliation," said Dr. Coates.
"Dr. Coates possesses an exemplary reputation as a scholar, teacher and academic leader. His experience and leadership will strengthen the Indigenous Governance degree program and his understanding of Yukon's history and his passion for the North will be a tremendous asset for our students and for Yukon University," said Dr. Lesley Brown, president and vice-chancellor, Yukon University.
"We are thrilled Dr. Coates has chosen to return home to the Yukon and lead our Indigenous Governance degree program. He brings a wealth of scholarship and lifelong experience engaging with issues of development and land claims in Canada's North," said Dr. Shelagh Rowles, provost and vice-president, Academic, Yukon University.
Coates has a long connection with YukonU and has championed the institution at every step of its evolution. In the 1980s, he taught as a guest lecturer and in the next decade contributed to the design and curriculum of the Northern Studies program.
In 1988, Coates founded The Northern Review alongside then-dean of Arts and Science Aron Senkpiel and archeology instructor Norm Easton. Published by YukonU's School of Liberal Arts, the journal is the only peer-reviewed publication in Canada devoted exclusively to northern issues and published north of 60. Coates remains one of three senior editors 35 years later.
Coates has written extensively on Indigenous history, Indigenous-newcomer relations and post-secondary education. His first major work, Best Left as Indians, examined the history of the Yukon through the lens of Aboriginal-European contact. His subsequent work includes The Marshall Decision and Aboriginal Rights in the Maritimes, and Land of the Midnight Sun: A History of the Yukon.
Coates holds the Canada Research Chair in Regional Innovation at the Johnson-Shoyama Graduate School of Public Policy, University of Saskatchewan. He was named a Distinguished Fellow in Aboriginal and Northern Canadian Issues at the Macdonald-Laurier Institute in 2021 and was elected as a Fellow of the Royal Society of Canada in 2015.
Coates has a Ph.D. in History from the University of British Columbia with a dissertation on Indigenous-newcomer relations in the Yukon, a Master of Arts in History from the University of Manitoba with a thesis on the Yukon fur trade, and a Bachelor of Arts in History from the University of British Columbia.
Developed in partnership with the 14 Yukon First Nations, the Bachelor of Arts in Indigenous Governance (IGD) aims to build northern leadership capacity by providing students with the values, knowledge and skills to work collaboratively within the unique governance landscape of the North. Since launching in 2018, 80 students have enrolled in the program, a further 87 students have taken IGD courses, and there have been six graduates. More information can be found at yukonu.ca/igd.
The program chair is responsible for setting the vision for the unit, recruiting and hiring faculty, supporting and guiding students, managing the program and its evolution, ensuring courses meet or exceed quality assurance standards, working with First Nations stakeholders, and teaching.
Coates will assume his duties on July 1, 2023.