Revegetating northern mine sites
Wednesday, April 21, 2021 - 2:00 pm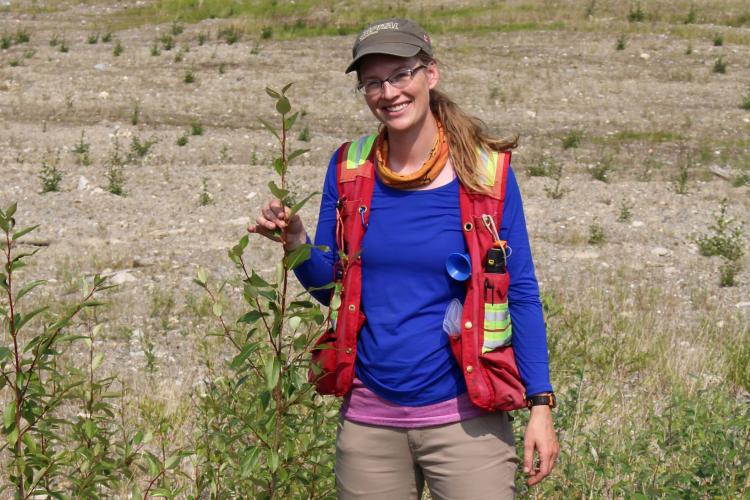 Revegetation techniques are lacking in northern climates and the Yukon mining research consortium wants more information on how to revegetate mine sites during restoration. PhD. student, Krystal Isbister, is exploring how to revegetate mine sites with YukonU's NSERC Chair in Northern Mine Remediation, Dr. Guillaume Nielsen.  
Krystal is a B and R – a born and raised Yukoner who has committed her scientific career to northern plant ecology. She is working on her PhD. at the University of Alberta in partnership with Dr. Nielsen and his industrial partners. Krystal intends to use living and non-living shelters (snow shelters and shrubs) to support the growth of seedlings. Her research also includes working with mine-impacted communities to better understand their vision of successful mine reclamation.  
Krystal hopes to work with First Nations and local residents to explore what plants they would like to see used in the revegetation process. She intends to hire locals and YukonU students as research assistants, as well as share the results with those interested in developing nurseries to sell the plants for restoration purposes. 
photo credit: Bonnie Burns