Monday, December 7, 2020 - 1:36 pm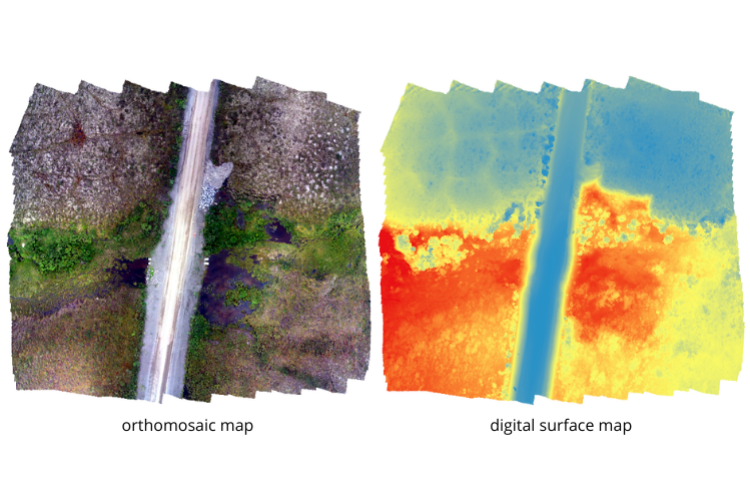 Many Yukoners can locate permafrost. It's likely that section of bumpy road we have traveled or that crooked historical building we've seen in Dawson City. And we may be right. These locations are obvious due to thawing permafrost, but how can we locate it before it thaws? Mapping permafrost helps us plan and prepare for changes in our landscape.  
Maude Bergeron-Lambert is a YukonU student who is mapping permafrost along the Dempster highway and in the Whitehorse area for the permafrost research team at YukonU Research Centre. Maude is in the Renewable Resources program and was hired as a student researcher to process and map drone images that were taken earlier this year. 
Maude will create a series of maps along the Dempster highway showing all the data available. These maps will be used in reports and presentations and will contribute to the interpretation of our research and be useful to our partner, Government of Yukon.  
Want more details? Drone image processing involves taking the images collected in the field, creating a point cloud for 3D modeling, a digital surface model (shows the elevation changes and includes any objects like vegetation) and an orthomosaic which is a mosaic of all the photos taken for a specific site. She then uses the orthomosaic to create maps of the study sites (left). The digital surface model (right) illustrates how blue indicates higher elevation, and red indicates lower elevation.