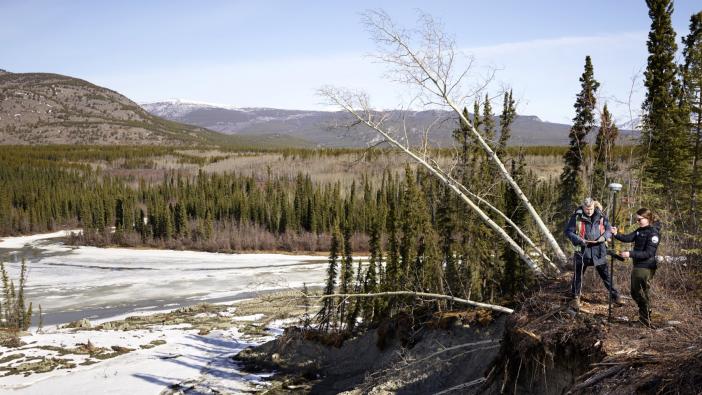 YukonU Research Centre has developed a vibrant permafrost research program over the past decade. The Research Chair in Permafrost and Geoscience, Dr. Fabrice Calmels, and his team of experts, collaborate with communities, governments, industry and other academic institutions to address permafrost thaw in Yukon and throughout northern Canada.  
The research program aims to provide the most reliable information needed to prepare for and address the impacts of a thawing permafrost on northern society. This research supports risk assessments, and the development of innovative technologies to inform communities and northern organizations to make informed decision-making and contribute to the safety and well-being of northerners.  
Yukon University has received a $400,000 donation from the BMO Financial Group  to support the establishment of a permafrost institute at the YukonU Research Centre. This five-year commitment enables continued innovation in YukonU's permafrost research and contributes to the development of forward-thinking solutions to address the challenges permafrost thaw is bringing Canada's North. 
Who we are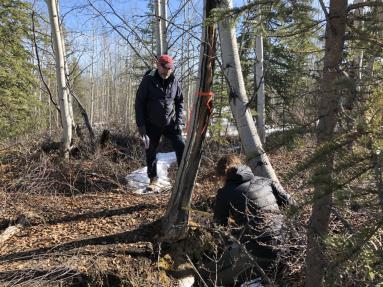 The Permafrost and Geoscience team has worked across northern Canada to assess and mitigate permafrost thaw. Their expertise consists of geomorphologic assessment and mapping; permafrost coring and geotechnical analyses; cryostrigraphic studies; permafrost and environmental monitoring (telemetry) including ground thermal regime and weather; geophysical surveying using electrical-resistivity tomography (ERT) and round penetration radar (GPR); aerial imagery and topographical modelling using UAV and photogrammetry. 
Funders
BMO Financial Group
Transport Canada 
Crown-Indigenous Relations Northern Affairs Canada 
Polar Continental Shelf Program 
ArcticNet