Leaders of tomorrow are made today.
Meet some of our Bachelor of Arts in Indigenous Governance (IGD) and First Nations Governance and Public Administration (FNGPA) students and alumni using their education, passion and commitment to community, to trailblaze in the governance landscape of the North, and beyond.
Lisa Hutton, a Tr'ondëk Hwëch'in citizen from Dawson City, became the very first IGD graduate in 2020. For 16 years—and throughout her studies at YukonU—Lisa has been working in the federal government to negotiate and implement Final and Self-Government Agreements with Yukon First Nations. Lisa is a strong supporter of the IGD and says: "This 'built-in-Yukon' program is so important to not only being able understand our Agreements, but also what the Yukon landscape is and how each of us is a part of it. Whether you are new to the Yukon or have lived here all your life, the IGD program is essential to broadening your understanding of Indigenous people—their ways of knowing and being, the comprehensive Land Claim Agreements, and just how beautiful this territory is and how resilient its people are."
The father-daughter duo of Joe Thrasher and Alice Thrasher are third-year IGD students who learn remotely from Inuvik, NWT. "The program has grounded us more in the land and our culture," says Alice. "I've seen a change in my dad—it's brought him back to the land. He hadn't gone hunting or camping in over 20 years." Now, Joe has rekindled his connection to the land: "My mitts, my parka, I feel so proud to wear them again." For Alice, her connection to her culture is through her Inuvialuktun language. "Our language is slowly falling asleep," said Alice. "The language preservation and activism courses at YukonU made me want to do something to keep our language alive." And she did just that – check out her Tea & Maktak Facebook group!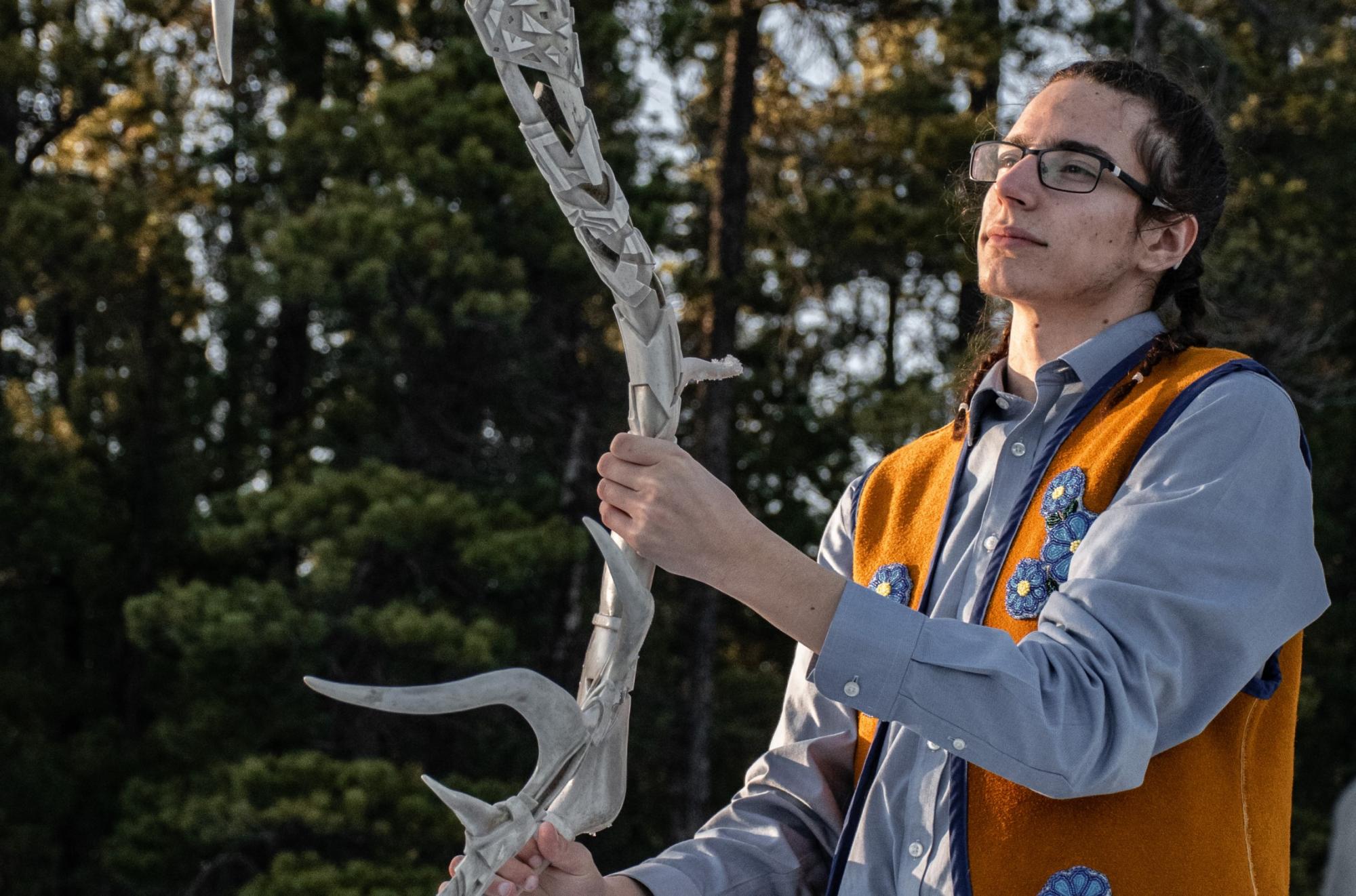 When you meet Colesen Ford, you instinctively know that something very profound is happening in the North. At first, you may be taken with his exuberant energy. Or maybe the way he isn't afraid to push back against systemic issues. But, when you start to understand more, like that he's a graduate of the first 'made-in-Yukon' degree, from Canada's first university North of 60°—and that he's part of the first generation that has never lived under the Indian Act—it all starts to sink in. "The generation our ancestors talked about—Youth who would be living, breathing and exploring the Final Agreements—is here," he said. Since graduating in 2021, the 21-year-old Kluane First Nation Citizen has been enthusiastically contributing his new knowledge to his Youth Councillor and communications coordinator roles in the Kluane First Nation. "Yukon is going to be an economic hub in the West. Full stop. Our Final Agreements are for all Yukoners and Canadians. Without the IGD, I wouldn't have gotten that [full understanding] if I had left the Yukon."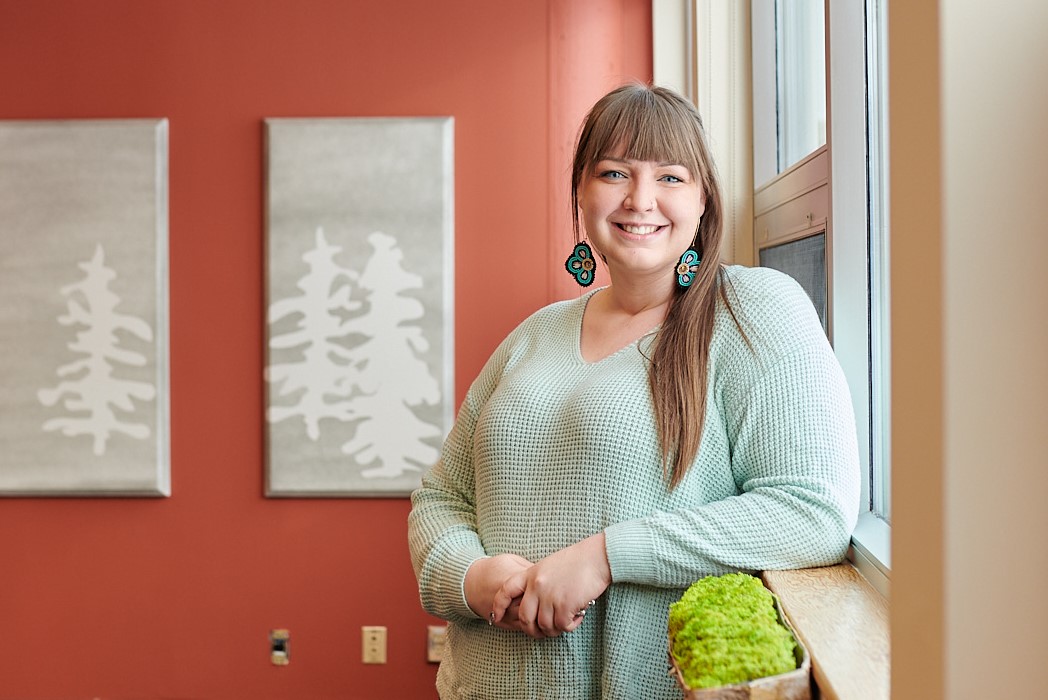 When Victoria Holmes received her IGD in 2021, she "felt like a giant door opened." Before enrolling in the program, her work with the Tr'ondëk Hwëch'in Government in her hometown of Dawson City sparked a passion and curiosity for individual empowerment at the community level. "The degree provides a lot of policy context around Indigenous governance in the Yukon ... but the greatest thing the IGD offers is teaching you that leading with kindness and compassion is the key to anything you do." Since graduating, Victoria has worked on various Indigenous governance initiatives in the Yukon. She hopes to continue her path of experiential learning and making positive contributions to Yukon First Nation communities along the way. "Without this education, I would not be on the beautiful path I'm on with many meaningful opportunities to uplift and connect with the communities of my home." 
Shani Bishop is a student, a mother, a refugee and a dedicated agent of change. "I see similar impacts of colonization here in Canada to my home in Guyana—I have lived it in a different context," Bishop says. She hopes to graduate from the FNGPA in 2022 and will use her learnings to advocate for greater social justice for Indigenous people. Whether it be through her work with the Yukon Government to bring under-represented groups into the labour force, talking to her two kids about Truth & Reconciliation, or pushing her colleagues to challenge the status quo, she's working for change. "The courses at YukonU are helping me speak up for those who don't have the self-confidence to."