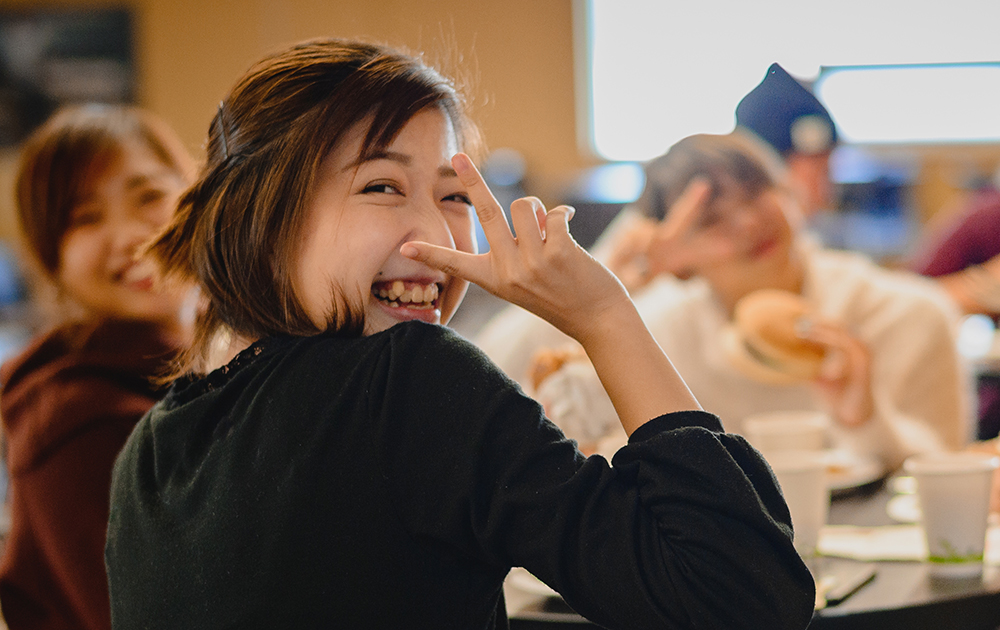 Yukon University welcomes the world!
English as a Second Language (ESL) classes attract international and domestic students to this beautiful and exciting territory for a unique cultural and educational experience. We provide a supportive and rewarding environment for students interested in developing their English skills.
Program description
Open to both international and domestic students, Intermediate and Advanced ESL prepare non-native English speakers for further academic study. The courses offer instruction and practice in reading, composition and academic study.
---
Intermediate ESL
For information on Intermediate ESL, please contact our International Education Coordinator or download the ESL program brochure
Advanced ESL
Students completing ESL 050 (Advanced ESL) for credit receive the equivalent of ENGL 050: Essay Writing Skills.
Students wanting full-time study will be able to take Advanced ESL 050 as part of one of the following options:
Students with a Canadian Language Benchmark Placement Test (CLBPT) of 7 or higher or who are eligible for Advanced ESL may take Advanced ESL (ESL 050) + 2 other University courses for credit or audit.
Students with a CLBPT of 6 may take Advanced ESL (ESL 050) + 2 Access Pathways courses OR Advanced ESL (ESL 050) + 1 Access Pathways course + 1 University course for audit.
Advanced ESL admission requirements
ESL 050- IELTS 5.0 or more in academic testing (no lower than 5.0 in each section)

ESL 030- IELTS 4.5 or more in academic testing (no lower than 4.5 in each section)
Money matters
Fees
Canadian Language Benchmark Placement Test (CLBPT)—CAN$50 Assessment Testing Fee.
Tuition for credit courses is calculated per credit. See money matters for more information.
In addition to tuition, students are required to pay a student council fee and a mandatory technology fee - see Ancillary Fees.
Students must purchase their textbooks. Paper and other supplies are the responsibility of the student. 
NOTE: Students are encouraged to have sponsorship or payment of tuition arranged before meeting with a Program Advisor. This will enable students to be registered in their courses without delay and purchase textbooks and additional supplies in order to be prepared for the first day of classes. Acceptance into the program does not guarantee a space.
---
Student financial awards
Education is an investment in your future, your family and your community. Yukon University is pleased to support that investment by offering some of the most competitive tuition rates in the country, as well as several student financial awards to help offset your educational and living costs.
---
Financial assistance
There are government programs, scholarships, bursaries, awards and First Nation funding available to financially support you throughout your academic career.
See money matters for more information, or talk to our financial advising staff in the Student Services Centre. Email or call 867 668 5209 to make an appointment.