YukonU welcomes Peter Deegan as new vice-president Finance and Administration and CFO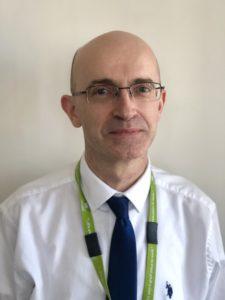 July 5, 2022
WHITEHORSE, YT—Peter Deegan is Yukon University's new vice-president Finance & Administration and Chief Financial Officer.
Deegan is a Chartered Professional Accountant who was most recently vice-president Corporate Services and CFO with the Labrador-Grenfell Health Authority, one of Newfoundland and Labrador's four regional health authorities.
"Peter brings extensive public sector finance and administration experience from Labrador, Saskatchewan and Ireland to his new role, as well as a comfort with living in Northern Canada and working with Indigenous communities. He is a true champion for the value of education and is looking forward to joining Canada's post-secondary sector," said Dr. Lesley Brown, president and vice-chancellor, Yukon University.
"I am really looking forward to working for YukonU as it takes on its important role as the first university north of 60.  I'm excited to have this opportunity to serve all the communities in the territory and beyond, and to be able to settle in the beautiful city of Whitehorse," said Deegan.
Deegan holds a Master of Arts in Public Management from the Institute of Public Administration in Dublin, Ireland and is a Fellow of the Association of Chartered Certified Accountants, UK.
The CFO and vice-president Finance and Administration oversees the Finance and Administration division and the departments of University Infrastructure and Human Resources.
Deegan will move to the Yukon with his family this summer and assume his duties on September 12.