*UPDATED NOV 18: Yukon University to require employees and students to be fully vaccinated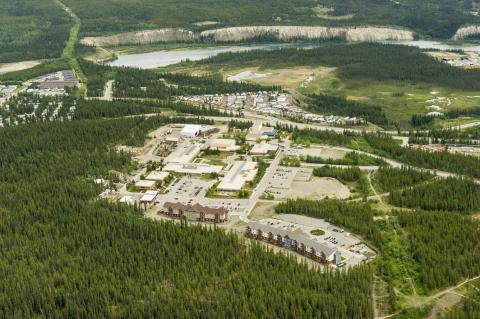 November 15, 2021
WHITEHORSE, YT—For the continued health and safety of students, employees and visitors, Yukon University will soon require all employees, contractors, students and visitors attending all 13 YukonU campuses in-person across the territory to be fully vaccinated against COVID-19.
However, to allow current students to complete the Fall Semester, this requirement will come into effect next semester.
Employees, contractors and students have until February 18, 2022, to become fully vaccinated. This means they should get their first vaccine dose by December 10, 2021, and their second dose by February 4, 2022, to allow the vaccine to fully take effect by February 18.
More details will be shared by the end of this month about the implementation of this vaccination requirement.
Yukon University will follow accepted practice regarding exemptions on medical or human rights grounds. Any requests for exemption by students and employees must be submitted to the University by January 4, 2022.
By taking the step to require full vaccination, Yukon University is ensuring in-person classes and activities can continue as Yukon communities adjust to living with COVID-19.  
National, provincial and territorial public health authorities and experts have indicated that the COVID-19 pandemic will continue both globally and locally for an extended period.
Vaccinations are the safest and most effective way to stop the spread of COVID-19 and the single most effective means of reducing the impact of the pandemic on the University's academic mission. Research has shown that vaccination reduces the likelihood that the COVID-19 virus is transmitted and, when transmitted, vaccination reduces serious outcomes for the individual.
Yukon University encourages all students and employees to get vaccinated.
This year, 60 per cent of credit classes are in-person (or contain an in-person component) and 40 per cent are online. A significant number of Continuing Education classes are in-person at the main campus.
To uphold the current measures under the Yukon State of Emergency, masks are required in all indoor spaces at all times, including classrooms, meeting rooms, anywhere you are sharing space with another person.
Students and members of the public can stay up to date with YukonU COVID measures by visiting yukonu.ca/COVID-19.