Yukon College launches online registration for academic students; opens fall registration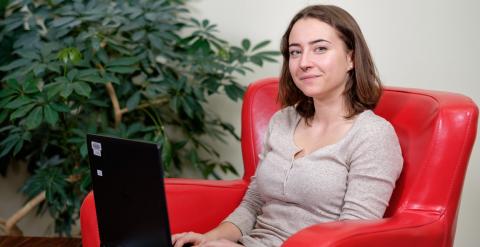 April 6, 2020
WHITEHORSE, YT—Today, Yukon College becomes the first territorial post-secondary institution to launch an online registration option for academic students and registration opens for fall semester programs. 
"Online registration increases self-serve opportunities for students. Once successfully admitted into a program, it is a faster, independent way for students to research, build and register the course pathway of their choosing. Most post-secondary institutions in southern Canada now offer online registration and we are pleased to introduce this for our students," said Wally Rude, registrar and dean of Enrolment Services.  
Online registration enables students to check course availability, select courses and register from the comfort of their personal computer. As students register, the new online portal notifies them of pre- and co-requisite courses, schedule conflicts and tuition totals. When complete, students can print their class schedule. 
To support students in navigating this new process there is a registration checklist, online registration guide and how-to video on the main registration web page. Plus, six students have been hired to assist their peers and are available from 8:00 a.m. to 8:00 p.m. Monday to Friday via phone, email and videoconference. 
To support students as they make their course choices, newly available on each program web page is a program guide which lays out all applicable and required courses, offers course selection options for each term and provides a sample program pathway. 
Online registration is available for all Yukon University certificates, diplomas and degrees. Once accepted to their program, students in Trades and Culinary Arts do not need to register for any courses, as this is done automatically. The new process will expand to include all Continuing Education & Training courses in August. Until then, participants in those courses will continue to register by calling or emailing Admissions directly. 
The online option replaces a more time consuming, in-person process for students and the need to line up at the Admissions office when registration opened. The College introduced online applications in 2018 and online payment options prior to that. 
"Although it was always our plan to launch online registration this year, the COVID-19 pandemic and response measures make online options like this vital for students planning their fall studies," added Rude. 
Rude led a development and implementation team comprised of students, faculty and staff for 16 months to research and test the online registration solution that would integrate best with the College's existing website and Admissions systems. 
In-person program advising remains available via phone and videoconferencing for any student who may need it. There are also options in place to support students without reliable internet access.  
Yukon College has not yet come to a decision regarding the delivery of face-to-face classes in the fall semester. Senior managers continue to monitor the COVID-19 situation and will be guided by measures set forth by Yukon's Chief Medical Officer of Health. 
For the time being, students are advised to continue the admissions and registration process as usual and encouraged to register early as enrolment in most courses is limited and courses may fill quickly. 
For students from Yukon and Canada, payment of tuition or an approval for funding letter is due by September 30. For international students, payment of tuition is due by August 24.  
For more information about online registration please go to yukoncollege.yk.ca/admissions/registration or email admissions@yukoncollege.yk.ca. 
For more information, please contact: