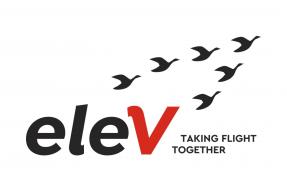 In Yukon, 49 percent of First Nations adults have a post-secondary qualification, compared to 71 percent of non-Indigenous people, according to Statistics Canada.
It will take fundamental changes to bridge the gap, and that's exactly what EleV, a new program that's been co-created with Yukon First Nations youth and Elders, is proposing.
EleV is the first program of its kind in Canada. It's designed to give Indigenous students the same access to education and opportunities to learn and flourish. At Yukon University, the program aims to double the enrolment and completion rates for Yukon First Nations youth.
Re-envisioning access to and success in post-secondary education
Yukon University will enhance existing supports for Yukon First Nations students and youth and create new opportunities to increase access and remove barriers to post-secondary education. Credentialed programming will allow Yukon University to build and present university-level credential courses in rural communities.
Our team of support staff are ready to help students on their journeys.
$4.6-million in new funding
Beginning fall 2017 and over five years, $4.6-million in new funding will assist current students as well as over 300 new Indigenous students to access post-secondary and achieve their education and life goals.
All Indigenous learners at Yukon University will benefit from expanded support services on campus and within their communities. The overall aim is to build a strong collaborative network of community and institutional partners who support Indigenous youths' education and life goals.

Routes newspaper shares stories of youth success. From a group of learners building a tiny house to students getting on-the-land training at a local exploration site, Routes explores the people and the programs that aim to give Yukon youth the supports necessary to thrive and flourish.