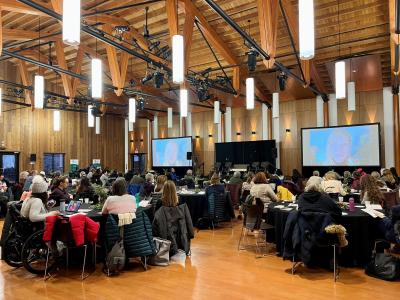 The 2023 Health Summit takes place on November 15th and 16th, this hybrid event offers both online participation and limited in-person attendance at the Kwanlin Dun Cultural Centre in Whitehorse. We are also excited to provide interactive hubs at the SOVA room in Dawson and at the YukonU Alice Frost campus in Old Crow. There are many great activities and speakers planned, including keynotes by Jocelyn Joe-Strack and Chief Pauline Frost. This is an event you won't want to miss.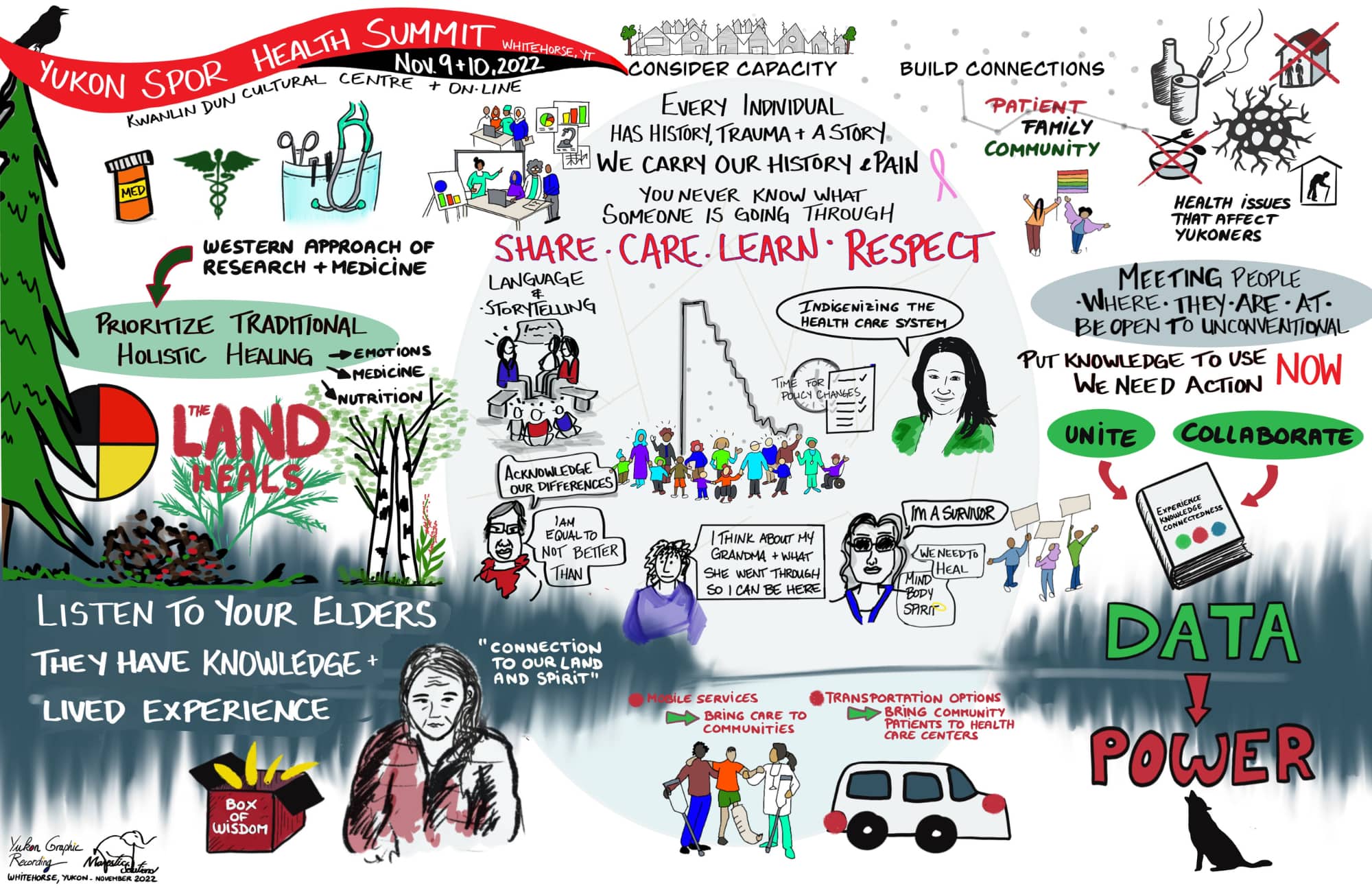 Click on image to enlarge
The primary purpose of the Summit is to exhibit the work the unit is doing and supporting in the Territory that helps advance the unit's mission and goals of increasing patient-orientated health research in the Yukon;  however, since the unit is still in its infancy, the Summit was used as an opportunity to showcase a diverse scope of patient-oriented work and research that has been conducted by other SPOR SUPPORT Units from across Canada. The intent was to create visions of projects and work that could be implemented locally with the support of the Yukon SPOR SUPPORT Unit in the future.
The Summit is also an opportunity to listen to the needs of communities in the Yukon. Panel discussions were led by People with Lived Experience and Elders.
The summit hosted 43 speakers over the course of two days of which 22 were local to the Territory and 21 were regional.
Cross Canada SPOR SUPPORT Units who gave presentations and/or participated in panels include Hotıì ts'eeda, SCPOR, MSSU, BC SUPPORT and NL SUPPORT. In addition, presentations from other non-SPOR entities were given by SPOR Evidence Alliance, Canadian Frailty network, CRISM, along with several local and regional individual researchers who brought forward research studies founded in patient-oriented approaches.
Information was collected from Summit participants about what they felt should be health priorities, and their feedback solicited to inform future Summit planning.
Videos of select presentations that took place in the KDCC Longhouse are now available.