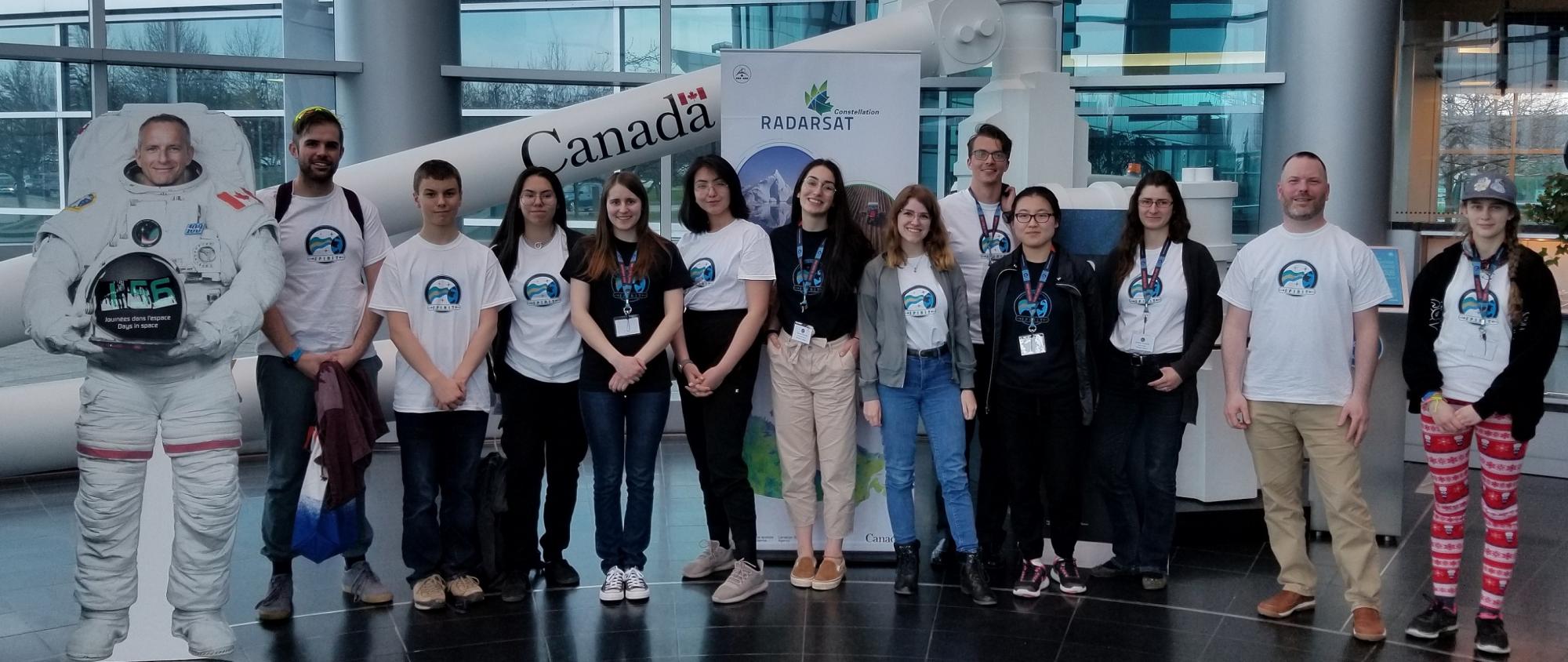 Yukon University CubeSat Project is a student lead initiative, part of the Canadian Space Agency Program. 
The Yukon Cube Satellite team is made up of roughly 10 high school, college and university students working to challenge the limits of technology in space. Our unique attributes and backgrounds make us a diverse team that utilizes our individual strengths as we come together under one common roof – the exploration of our vast universe.
Follow along on the student run website: https://yukoncubesatellite.com/
Project overview
The Yukon University has entered into the Canadian CubeSat Project (CCP), organized and overseen by the Canadian Space Agency. The CCP provides universities and colleges in each province and territory funding to for a team of students to design, build and operate a cube satellite. YukonU has partnered with the University of Alberta and the Aurora College to create the Northern SPIRIT Consortium to build three cube satellites. YukonU and Aurora College are responsible for building two spacecraft payloads, while the university of Alberta is responsible for building two cubeSat buses for the colleges and a complete satellite under their existing Ex-Alta satellite program.
The YukonU has undertaken three missions in under the CCP. The primary mission is to train students in space science and engineering while creating a pool of highly qualified personnel in Canada's north. The team actively recruits members from Yukon University, Yukon's high schools and local youth attending school out of territory. Students work as a team to follow the engineering design process learning elements of theoretical & practical engineering, spacecraft assembly and operations throughout the process.
The secondary mission of building a satellite payload broken into three parts as identified by the student team. The primary payload is a robotic arm with a camera capable of photographing the satellite, the Earth and other celestial objects within view of the satellite. As part of this payload a small LED screen is to be mounted to the fuselage of the spacecraft in view of the camera. Photographs and artwork will be displayed in space as part of the mission's outreach and education mission.
The secondary payload is a sensor suit on board the spacecraft capable of determining the spacecraft's attitude, or orientation in space. Development of algorithms through mathematics and computer science are aimed to determine the attitude and introduce the concept of spacecraft control. Finally a UV sensor mounted on the spacecraft paired with an identical sensor on the ground will educate students on the effects of atmospheric attenuation.
Project team
Brian Horton, Principle Investigator
Student, Francis Reid, Project Manager
The complete team can be found on the YukonSat website. 
Funders and partners
Funder: Canadian Space Agency
Partners: University of Alberta. Aurora Research Institute