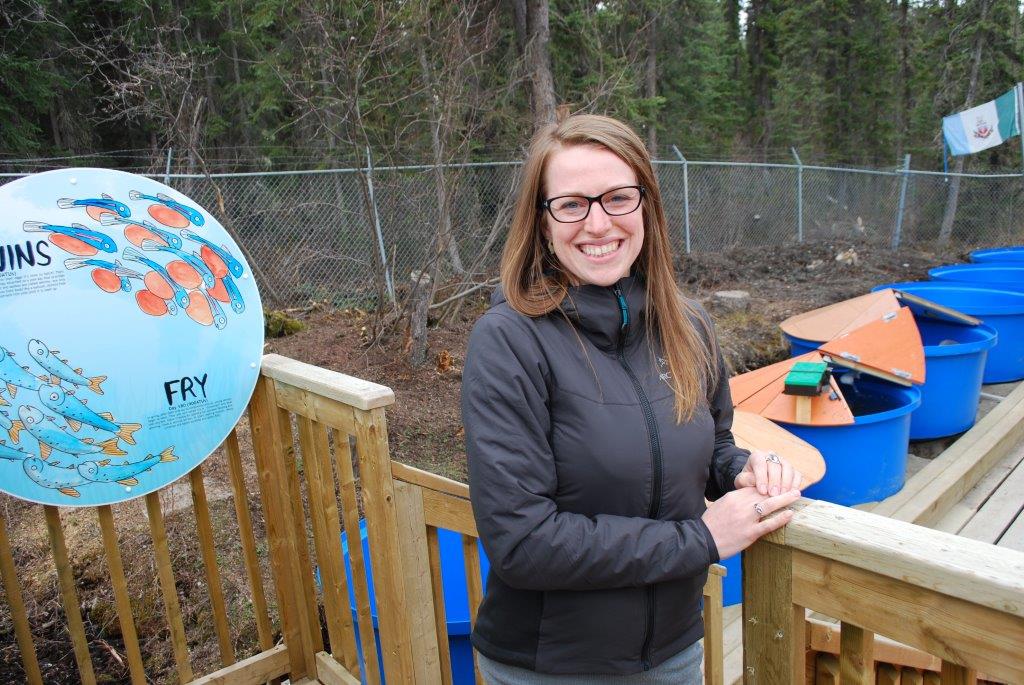 From subsistence fishing to tourism to commercial export markets, fisheries are a key component of the Yukon economy.
The Yukon Fisheries Field Assistant Program (Fish Tech) is an intensive classroom and field-based program that gives students the training necessary to find employment in fisheries-related field work. 
Program description
The Yukon Fisheries Field Assistant program (Fish Tech) is an intensive twelve-week course that gives students training for employment in fisheries-related field work.
In order to make Fish Tech certification available to a wider group of students, the classroom-based portion is done online. This online portion allows students to complete the classroom component of Fish Tech from community campuses, or other locations with internet access.
The course is delivered in two components: The first portion is ten weeks of online learning, followed by a ten-day field camp where the "hands-on" portion of the course will be taught.
---
General outcomes
The course will give students Yukon Fisheries Field Assistant certification as well as electro-fishing certification. It will prepare them to work efficiently, effectively and safely in fisheries restoration and enhancement projects under northern field conditions.
---
Course modules
Module 1: Introduction to Fish Biology
Module 2: Yukon Salmonid Biology
Module 3: Yukon Salmonid Biology/Habitat
Module 4: Juvenile Fish Identification
Module 5: Biological Sampling Techniques
Module 6: GPS/Mapping
Module 7: Land Claims/Community-based Management
Module 8: Bear Awareness
Module 9: Lake Fisheries Assessment
Module 10: Electro-fishing
Module 11: Stock Assessment
Module 12: Stream Crossings and Fish Migration
Module 13: Fish Habitat Assessment Techniques
Module 14: Fish Habitat Restoration Techniques
Module 15: Soil Bioengineering Techniques
Module 16: Restoration and Enhancement Project Practicum
Admission requirements
Physically fit, able to wade in streams and able to spend 10 days in a field camp.
English 10 or equivalent; or acceptable scores on University Assessments.
A valid First Aid/CPR-C is required for electro-fishing certification.
Career opportunities
Completion of this course will give students the basic skills needed for field-based fisheries work in a northern environment. This includes:
knowledge of basic fish biology
northern fish species identification
various capture techniques and stock assessment
restoration and mapping of fish habitats
Effective conservation of fish populations and fish habitat relies upon well-trained and knowledgeable field assistants to participate in, and manage field projects throughout the Yukon.
Money matters
Fees
Tuition  $2,400
Tuition includes all course materials, all field camp transportation costs from Whitehorse and all meals during the field camp.