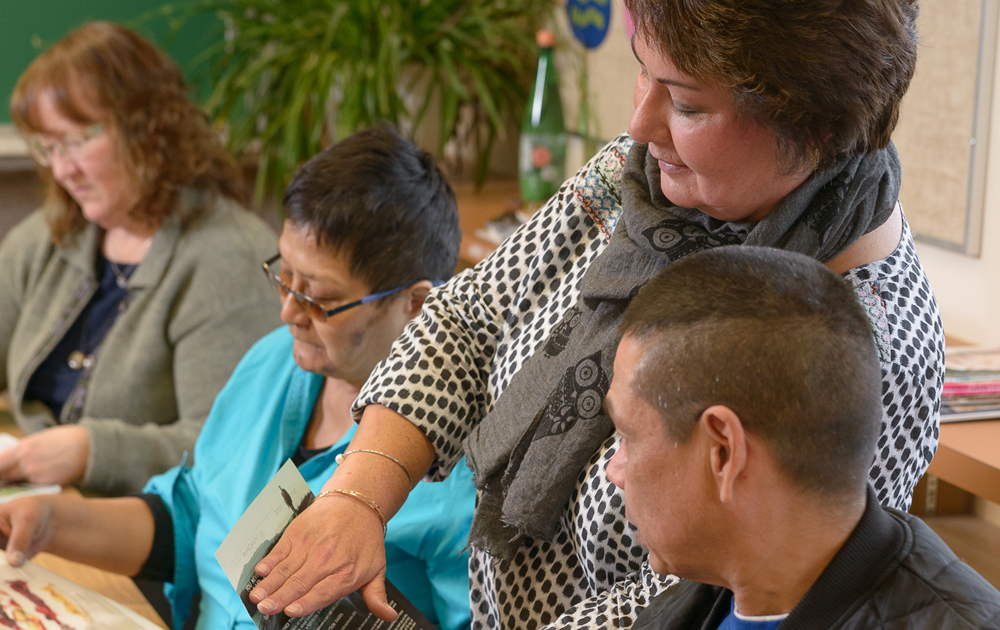 Are you an older worker squeezed out of a job by a changing economy? Or do you want to start a new career or follow a dream you've always had?
Yukon University, in partnership with the Canadian and Yukon Governments, is proud to deliver the Targeted Initiative for Older Workers (TIOW) program.
Program description
Participants in this innovative program are provided with opportunities to develop employability skills, investigate career options, learn about Canadian labour practices, participate in an extended work placement, and upgrade their work-related literacy and computer skills.
The 14-week program includes group discussions, guest speakers, field trips, individual and group exercises, and work placements.
General outcomes
By the end of the program, participants will be able to:
Identify general and personal barriers to employment;
Identify personal strengths, weaknesses, and transferable skills for the workplace;
Demonstrate knowledge of the conflict resolution process, labour standards and safety skills as applied to the workplace;
Demonstrate improved level of comfort and skill in computer use;
Research jobs and prepare cover letters and resumes and references tailored to specific jobs; and
Prepare and perform for job interviews.
Admission requirements
Participants should meet the following criteria:
50-70 years of age
Unemployed
Legally entitled to work in Canada
Experience barriers to employment
Due to limited seats there is a selection process for eligible applicants.
Money matters
Fees
NOTE: There is no tuition fee for this program and a student stipend is provided.