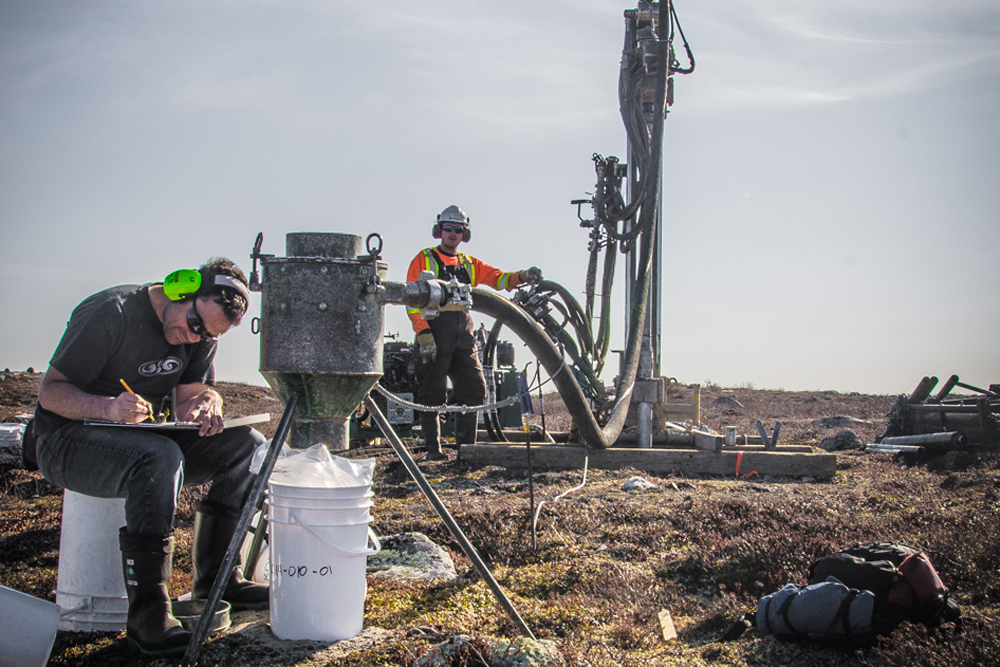 Gain the skills required by northern exploration drilling companies today!
Prepare to work alongside a driller and a drill rig. Drilling is a rapidly growing industry across Canada with applications ranging from geotechnical and environmental studies to boring water wells.
Program description
This program offers students the opportunity to learn about the basics of drilling and to develop entry-level skills to work alongside, and aid, a driller and the rig. This program combines classroom theory, shop work and field activities.
Students will undergo an intensive classroom section exploring:
fundamentals of drilling and the drilling industry
drilling equipment and methods
drill mechanics
introductory geology
sampling and sampling equipment
maintaining logs, records and reports following common core practices
This program combines classroom theory, shop work and field activity. Shop instruction will introduce students to welding, hydraulics, engines, rig maintenance and sling/rigging. Field components of the program will include field placements to active exploration sites to work with a drilling contractor.
---
Course delivery
The Driller's Helper program is a six-week program with students attending 7.5 hours per day for five days per week. The program will be held at the Yukon University Ayamdigut campus and consists of classroom theory with hands-on shop and field activities. Field placements will be approximately one week in duration with shifts averaging 12 hours per day.
---
General outcomes
At the end of the program, students will have:
general knowledge of the workings and procedure of a drilling rig and the bore hole
basic drilling safety procedures
the ability to work alongside and assist a driller in his or hers operations
Admission requirements
possession of a valid driver's license and willing to provide a driver's abstract 
good health, vision, hearing and physically fit and willing to provide a medical examination report
ability to lift up to 50 lbs
provide references (work or personal)
must pass an industry-led job readiness and aptitude interview
ability to manage shift work on a rotational basis
Other requirements
ability to take direction and work well with others
strong desire to work outdoors
Money matters
Fees
Course fee: $1500 + GST
Ancillary fees include a $100 technology fee.
Additional costs:
students outside of Whitehorse will be responsible for food and accommodation costs
transportation to and from Whitehorse
steel-toed boots
---
Student financial awards
Education is an investment in your future, your family and your community. Yukon University is pleased to support that investment by offering some of the most competitive tuition rates in the country, as well as several student financial awards to help offset your educational and living costs.
---
Financial assistance
There are government programs, scholarships, bursaries, awards and First Nation funding available to financially support you throughout your academic career.
See money matters for more information, or talk to our financial advising staff in the Student Services Centre. Email or call 867 668 5209 to make an appointment.