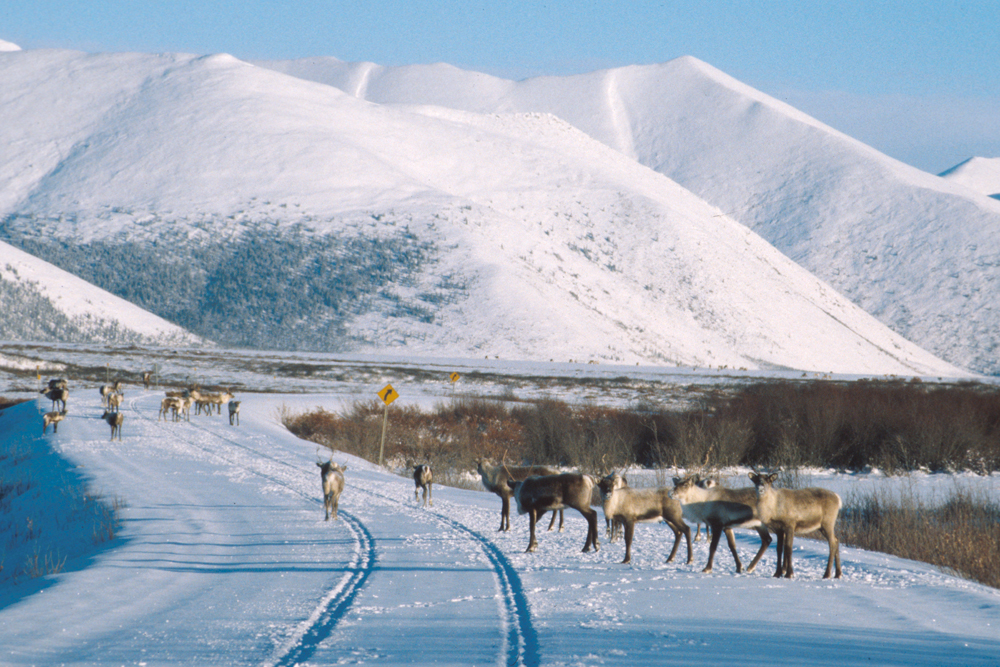 Obtain a broad understanding of the lands, peoples and critical issues of the circumpolar world.
Apply University of the Arctic's Circumpolar Studies Core courses as electives in Yukon University degree and partner degree programs, or any of the School of Liberal Arts certificates and diplomas, including Northern Studies, or as part of a Bachelor of Arts or Science completed at another University of the Arctic-member institution.
COVID-19 and Circumpolar Studies in 2021
COVID-19 has disrupted many university activities, but Circumpolar Studies is not one of them. All Circumpolar Studies courses have been and continue to be taught online.
Program description
The seven-course Circumpolar Studies Core is a signature program of the University of the Arctic (UArctic), a cooperative network of circumpolar universities, colleges, and other organizations committed to higher education and research in the North. Yukon University is a founding member of UArctic and an enthusiastic supporter of Circumpolar Studies. UArctic's Shared Voices commitment recognizes the vital role of Indigenous peoples in the circumpolar world and in the success of UArctic.
By drawing on the shared strengths and diverse experiences of northern people, UArctic members believe we can address the unique challenges of the circumpolar region and build an institution that is truly "In the North, For the North, By the North."
The Circumpolar Studies Core offers students the opportunity to obtain a broad knowledge and understanding of the lands, peoples and critical issues of the circumpolar world either as a stand-alone program, as electives in a degree, in an arts or Northern Studies diploma, or alongside a Bachelor of Arts or Science completed at a UArctic-member institution. Thus, the core is flexible and will enable students to study in a discipline of their choice while ensuring a focus on circumpolar issues and affairs.
Courses are offered online, in class, and on exchange to another UArctic institution through the north2north Mobility program. Yukon University is able to assist students with close to three years of course work towards degree completion at another UArctic-member institution.
Admission requirements
Grade 12 graduation with English 12.
If you do not meet the course requirements above, please meet with a program advisor to explore entry options.
Yukon First Nations Core Competency
Yukon University recognizes that a greater understanding and awareness of Yukon First Nations history, culture and journey towards self-determination will help to build positive relationships among all Yukon citizens. As a result, you will be required to achieve core competency in knowledge of Yukon First Nations.
For details, visit Yukon First Nations Core Competency
Transferability
Circumpolar Studies Core courses are transferable to other University of the Arctic member institutions and on a course-by-course basis to other institutions in Canada, the United States, and in all of the other circumpolar nations. In addition, non-UArctic institutions have accepted these courses for transfer credit.  For transfer information on a specific Yukon University course, click the check the BC Transfer Guide. For additional information, consult a program advisor.
Money matters
Fees
Tuition for credit programs is calculated per course credit. See money matters for more information.
Some programs and courses have additional fees -  see Ancillary Fees.
---
Student financial awards
Education is an investment in your future, your family and your community. Yukon University is pleased to support that investment by offering some of the most competitive tuition rates in the country, as well as several student financial awards to help offset your educational and living costs.
---
Financial assistance
There are government programs, scholarships, bursaries, awards and First Nation funding available to financially support you throughout your academic career.
See money matters for more information, or talk to our financial advising staff in the Student Services Centre. Email or call 867 668 5209 to make an appointment.