YukonU creates virtual geology tours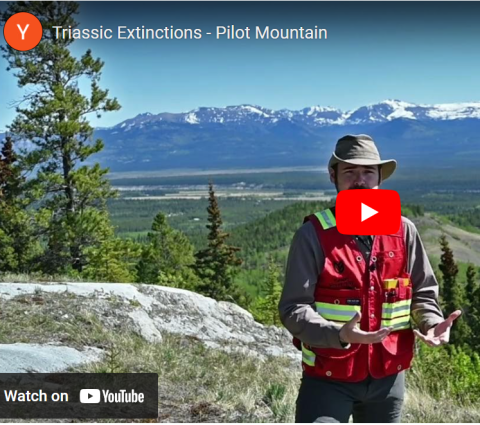 June 12, 2023
Yukon's geological wonders can now be experienced virtually thanks to YukonU instructors and $398,450 of funding from Natural Resources Canada (NRCan) GEM-GeoNorth program. Yukon Virtual Geology is a newly launched website that is making geology accessible to the public with 3D interactive tours that include engaging technology. 
Yukon Virtual Geology was created by faculty members in the School of Earth Sciences and the Centre for Northern Innovation in Mining, Dr. Joel Cubley and Mary Samolczyk in response to the teaching limitations that came with COVID-19 and the need for increased public geoscience literacy. To date, they have developed two virtual experiences showcasing Yukon's unique geology that include teaching videos, 3D mineral and rock hand samples, interactive tours, drone imagery, and more.  
 
"YukonU faculty recognize the importance of providing high-quality learning experiences that are accessible to all, and through this GEM-GeoNorth grant funding, NRCan is helping to make that a reality. Yukon Virtual Geology is an innovative educational tool that will not only be used by our Earth Sciences students, but it promotes geology in engaging ways to anyone around the world". 
- Dr. Lesley Brown, president and vice-Chancellor, Yukon University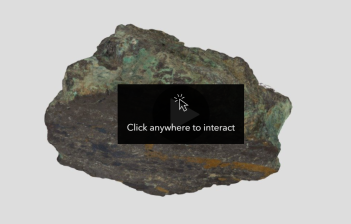 Website visitors can now explore Yukon's Triassic reef complexes, and the Whitehorse Copper Belt whenever they want, and from a device wherever they are. They can listen to Dr. Cubley describing rock types and mineralization or explore a 3D sample of the bright blue mineral azurite, as if it is in their own hands. Future experiences may explore topics such as permafrost thaw and associated landforms, and Yukon volcanoes. YukonU faculty hope to create at least two tours per year thanks to funding from the NRCan's Geological Survey of Canada's GEM-GeoNorth program. 
"Through our partnership with Yukon University, we are expanding Canada's knowledge base and ensuring that important information is engaging and accessible for Yukoners and all Canadians. This innovative learning tool will help to increase scientific literacy and provide an important showcase the unique geology found within the Yukon." 
- The Honourable Jonathan Wilkinson, Minister of Natural Resources  
GEM-GeoNorth provided $398,450 over 4 years, ending in 2025, to support this project. Yukon Virtual Geology also receives in-kind support from YukonU's Centre for Northern Innovation in Mining. 
For more information, please contact