YukonU welcomes Gavin Gardiner as University Secretary and General Counsel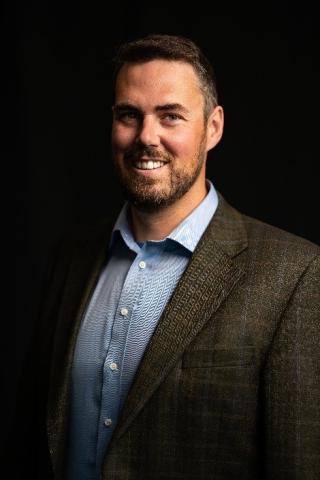 October 13, 2022
WHITEHORSE, YT— Following an extensive search within the territory, Gavin Gardiner has been selected as YukonU's inaugural University Secretary and General Counsel.
Gardiner is a lawyer who joins Yukon University from Woodward & Company Lawyers LLP where he is a partner. He supports the governance of northern First Nations with a practice focused on modern treaty implementation, employment law, policy development and restorative justice.
"Gavin is an accomplished lawyer with a formidable background in negotiation, policy development and Yukon First Nations governance. He also brings executive leadership and post-secondary experience to this new role. The University Secretary supports the effective and efficient operation of our bicameral system of governance and is vital to our journey of fulfilling the promise of Yukon University," said Dr. Lesley Brown, president and vice-chancellor, Yukon University.
"I am honoured to inaugurate this new role of University Secretary and General Counsel at Canada's first university north of 60. I look forward to joining YukonU's leadership team and working closely with the Board of Governors and Senate," said Gardiner.
Gardiner holds a Juris Doctor degree (with distinction) from the University of Ottawa, a certificate in Conflict Resolution and Negotiation from the Justice Institute of British Columbia and a Bachelor of Arts (double honours) in English and Political Studies from the University of Saskatchewan.
Gardiner is a member of the Law Society of Yukon, Northwest Territories and Ontario and the Yukon Law Society's Truth and Reconciliation Advisory Committee. He has served as president of the Canadian Bar Association, Yukon Branch and co-chair of the Yukon Human Rights Commission from. From 2004 to 2006, he served as president of the University of Saskatchewan Students Union.
In 2021 and 2022, Gardiner instructed in the Theory and Practice of Negotiation course for the Bachelor of Arts in Indigenous Governance at Yukon University. He has also guest lectured on the topic of Indigenous Self-Determination in Canada at the Universidad de Conceptión in Chile and University of Tromsø in Norway.
The University Secretary and General Counsel is responsible for coordinating and facilitating the activities of the Board of Governors and of the Senate, and their various committees. They act as the principal legal officer to the University and serve as the institution's Privacy Officer, responsible for matters related to privacy and access to information.
Gardiner will assume his duties on January 3, 2023.
(Photo credit: Carcross/Tagish First Nation)