YukonU celebrates class of 2022 with in-person convocation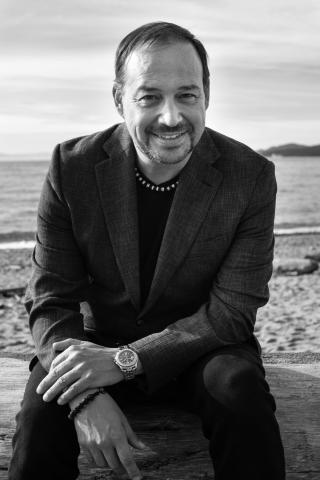 June 2, 2022
WHITEHORSE, YT—Yukon University will celebrate the graduating class of 2022 with an in-person convocation ceremony this Saturday, June 4. 
Two hundred and eleven students from 37 certificate, diploma and degree programs will cross the stage to receive their credential and congratulations from Chancellor Allen, President Brown and faculty. 
Renowned architect Alfred Waugh (pictured left) is keynote speaker. In 1993, Waugh became the first Aboriginal person to graduate with honours with a Bachelor of Architecture from the University of British Columbia. He went on to become a LEED certified registered architect. Waugh's company, Formline Architecture, has developed a reputation for finely crafted cultural and sustainable buildings with an award-winning portfolio of projects in Nova Scotia, Ontario, Quebec, Saskatchewan and Alberta. 
Student speaker Amber Taylor-Fisher will also address the graduates. Amber is a member of the Tyendinaga Mohawk First Nation and grew up in Atlin, BC, with ties to the Taku River Tlingit First Nation. Amber is graduating with a certificate in Office Administration. During the program she has developed stronger skills in writing, admin and interpersonal communication which will enhance her chosen career of Addictions Support.  
Tetl'it Gwich'in filmmaker Mary Jane Moses and Carcross/Tagish First Nation knowledge keeper Ghoóch Tlâ Colleen James will be recognized with an honorary Bachelor of Northern Heritage and Culture and an honorary Bachelor of Science respectively.  
Business Administration degree graduate Kendall Pigeau will be presented the Governor General's Collegiate Academic Silver Medal by Commissioner of Yukon, the Honourable Angélique Bernard, in recognition of graduating with the highest-grade point average at the undergraduate level.  
The convocation ceremony takes place at 11:00 a.m. at the Yukon University Gym. Doors will open for family and friends at 10:00 a.m. Sean Smith and Nicole Smith will drum graduates and dignitaries into the venue. 
More information is at yukonu.ca/admissions/graduation.