Three businesses complete IncubateNorth; new partners, entrepreneurs sign on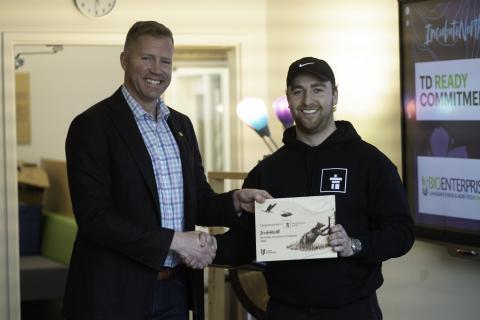 June 16, 2022
WHITEHORSE, YT—YukonGrow, Neighbourly North and Yukon Built are the first three companies to complete the inaugural IncubateNorth program at Yukon University. 
The first business incubator north of 60 supports growth in participant companies through a 12- to 18-month program of one-to-one tailored goal setting, accountability, networking, weekly coaching by business advisors at OUTFRNT and mental health supports to care for the entrepreneur themselves, mastermind sessions with thought leaders, custom workshops on topics vital to their critical growth path, access to mentors and advisors across North America and peer-to-peer support. 
Yukon Grow, led by entrepreneur Michel Duteau, introduced five new soil mixtures specifically designed to support plants in Yukon's climate and soil conditions, doubled sales and expanded their team by five people. Across the territory, Yukoners now have access to soil adapted to growing plants in the Yukon which contributes to improving food security in the North. 
YukonBuilt, led by brothers Myles and Tanner Hougen, opened their flagship clothing store in Whitehorse, doubled their annual sales to $1.2 million and increased their team by five people. Their apparel is in heavy demand due to their willingness and commitment to collaborating with community groups across the territory. 
Neighbourly North, led by Ben Pereira, expanded their short-term rental management business into a second market in Yellowknife, saw revenue increase more than ten-fold from $150,000 to over $2 million and grew their team by six people. Their business model enables residents from Yukon communities to come to Whitehorse and have a safe, clean place to stay for medical needs such as having a baby or recovering from surgeries or illness. Neighbourly North also offers reliable housing options for visiting medical staff.   
"Connecting with a team of likeminded businesses and accessing high level coaches and mentors has made all the difference to boosting our start-up. This program challenged us, and we are leaving poised for, and excited about, future growth," said Ben Pereira, founder, Neighbourly North. 
Anchored with a $400,000 investment by TD Bank Group over four years, Bioenterprise Canada, l'Association franco-yukonnaise and the Yukon Aboriginal Women's Council have also stepped forward to support IncubateNorth.  
"At TD, we believe that supporting entrepreneurship helps play a role in preparing Canadians for the jobs of tomorrow and helps create a pathway toward achieving financial security. That's why TD is so thrilled to work alongside Yukon University to invest in opportunities that enable entrepreneurship to thrive across the Yukon," said Bob Bayntun, District Vice President at TD Bank Group, "Together, we look forward to the future of the program and seeing the potential successes that come out of IncubateNorth." 
A further five companies are currently enrolled in the incubator—Wild Yukon Furs, Firebean Coffee, Cold Acre Farm, North Star Agriculture and Kaska Dena Designs. There is a fee of $5000 for successful applicants.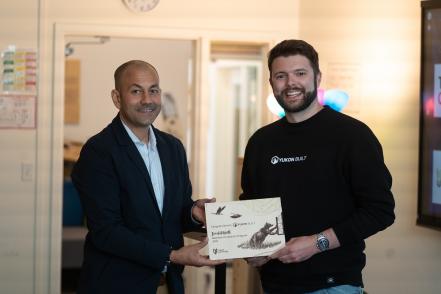 "IncubateNorth is a valuable program for Yukon entrepreneurs and provides them with the tools they need to bring their ideas to fruition and establish themselves in marketplaces. The Government of Yukon is proud to support the growth of the territory's private sector and programs such as Incubate North. Congratulations to Yukon Built, Neighbourly North and YukonGrow on taking this big step in completing the incubation period and I wish them great success going forward," said Minister of Economic Development Ranj Pillai.  
"The path of an entrepreneur includes many challenges to navigate and obstacles to overcome. But each step of their journey is an opportunity to adapt and innovate, and each success enriches both their own business and can also grow the local economy. The announcement today celebrates a significant milestone for three promising Yukon businesses, and it marks an important step for five others. Our government, through CanNor, is proud to support Yukon University's Innovation and Entrepreneurship program as they continue to deliver programs like IncubateNorth, which plays a key role in supporting entrepreneurs across the territory. Earlier this month, I had the pleasure of meeting with organizers of IncubateNorth and entrepreneurs in Whitehorse. With programs like these, the Yukon's future is bright," said the Honourable Daniel Vandal, Minister of Northern Affairs, Minister for PrairiesCan and Minister for CanNor.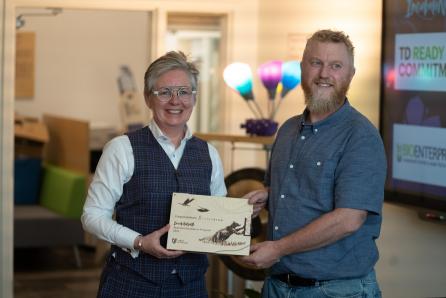 "Collectively, the eight IncubateNorth businesses represent $5.4M in annual revenue and 40 full-time jobs for northerners. The program drives considerable growth for each company and diversifies economic development for the Yukon. Yukon University plays a vital role in the innovation ecosystem of the territory and is very proud to share in these successes," said Dr. Lesley Brown, president and vice-chancellor, Yukon University. 
Innovation & Entrepreneurship (I&E) is a Yukon University service that supports innovators and entrepreneurs through funding, resources, expertise and incubation. I&E is located at NorthLight Innovation with funding contributions from Government of Yukon Department of Economic Development and the Canadian Northern Economic Development Agency (CanNor). 
For more information, please contact
Related content