Yukoners invited to join national dialogue on anti-Black racism in higher education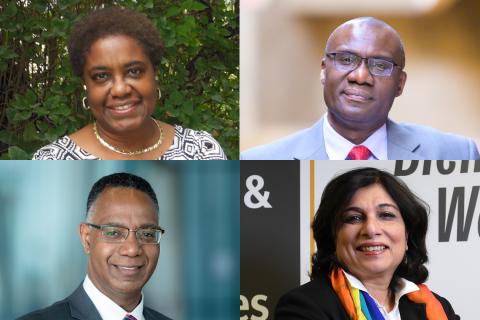 September 21, 2020
WHITEHORSE, YT—Yukon University is joining universities and colleges across Canada in a series of national dialogues to facilitate concrete actions for change in higher education and in our communities.  
National Dialogues and Action for Inclusive Higher Education and Communities are being organized by the University of Toronto, the first forum will tackle anti-Black racism.
While focused on higher education, people from other sectors and the public are invited to participate in the free, virtual forum taking place on Thursday, October 1 and Friday, October 2, from 9 a.m. to 1 p.m. (PT) each day. Those interested can find more information and register at utsc.utoronto.ca/nationaldialogues/. 
The forum aims to address anti-Black racism and the challenges, opportunities, and barriers to Black inclusion, then share best practices and generate concrete actions and accountability mechanisms to address systemic racism in Canadian post-secondary. The forum will produce a charter of principles and actions that participating post-secondary institutions can commit to.  
"These are important conversations. We hope that through being part of these discussions there is much we can apply to Yukon University to bring about meaningful, lasting and impactful change for our students, colleagues and communities," said Dr. Janet Welch, vice president Academic and Student Services. 
Welch is encouraging YukonU students, faculty and staff to participate in the October event. The online format allows for flexible participation as materials and sessions will be available afterwards. 
Forum sessions topics include: access and success for Black students, staff and faculty; inclusive teaching, learning and curricula; inclusive decision-making structures; enabling community and belonging; responsibilities and obligations of non-Black peers as partners; and how best to collect and use race-based data.  
Future dialogues may cover topics such as Indigeneity, mental health, disability, and the role of institutions in shaping inclusive socio-economic development. 
PHOTO CAPTION: Clockwise from top left: University of Calgary vice-provost, equity, diversion and inclusion, Malinda S. Smith, University of Toronto vice president Wisdom Tettey, Dalhousie University vice-provost equity and inclusion Theresa Rajack-Talley and Brock University President Gervan Fearon (photos supplied)
For more information, please contact
Related content