New book provides Yukon First Nations perspectives on history, culture and modern-day realities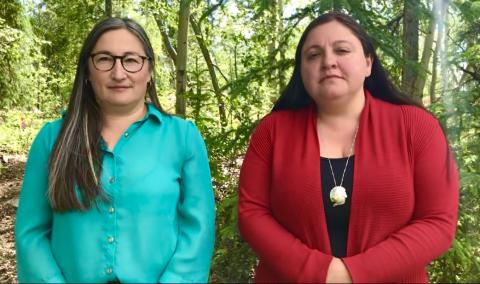 July 16, 2020
WHITEHORSE, YT & KELOWNA, BC—A new comprehensive, contemporary overview of Yukon First Nations peoples is now available as a free online resource for students and interested readers. 
The book foregrounds Indigenous Knowledge, features interviews with Yukon-based academics, community researchers and Yukon First Nations artists. It is published by the Institute for Community Engaged Research Press at UBC Okanagan.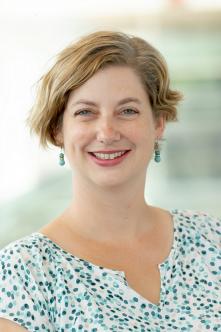 The six chapters include: an introduction to the 14 Yukon First Nations; balancing archaeological evidence with stories of creation; how people lived historically; the impacts of newcomers to Yukon; the journey to self-determination and self-governance, and; artistic expression and entertainment. Each chapter has further reading recommendations and activities people can engage with to bring the learning to life.  
Tosh Southwick is associate vice president, Indigenous Engagement and Reconciliation at Yukon University. Dr. Victoria Castillo is instructor/coordinator, Heritage and Culture program at Yukon University. Dr. Christine Schreyer is associate professor of anthropology at UBC Okanagan. 
"We wanted to create an accessible, modern resource that uses contemporary language, terms and resources because those have changed quite a bit in the past twenty to thirty years," said Dr. Castillo.  
"Including a chapter on modern-day governance was incredibly important as an overview of this important milestone has not been covered in textbooks previously," said Southwick. "We also wanted to include and honour the many individuals who contributed to achieving modern self-determination in Yukon. This was and is a huge achievement that shapes the reality here today for Yukoners and visitors."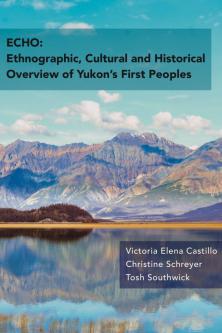 "Our conversations with those engaged with community-based research and cultural heritage preservation and revival have been immensely rewarding. Including so many voices and perspectives in the book is meaningful to us, and hopefully the reader also," said Dr. Schreyer. 
The book is freely available for reading or download at BCcampus.ca. The authors intend it to be a living document that will be updated regularly "as our disciplines evolve and as needed to reflect the changing cultural and governance landscape of the territory". Feedback from readers and students is encouraged and can be provided by forms at the bottom of each digital page or via email.  
Feedback thus far has been positive. Yukon University classes are already using the book and the authors hope it can be a resource in grades 10, 11, 12, as well as for those working at Yukon museums, historic sites and cultural centres. 
Yukon University is a flexible post-secondary institution that includes a place and pathway for every learner. Our students let their passions roam while being grounded in education and research relevant to the North. Our resourceful and creative graduates are building a resilient, versatile and ambitious future for all northerners.  
With over 50 degree, diploma, certificate and trades programs, local learners can access opportunities without needing to leave home — those from across Canada and internationally are invited to deepen their understanding of our rapidly changing circumpolar world.   
Our 13 campuses are located on the traditional territories of the 14 Yukon First Nations and we respect and honour Yukon First Nations knowledge, worldviews and educational priorities in every aspect of YukonU. 
About UBC's Okanagan campus 
UBC's Okanagan campus is an innovative hub for research and learning founded in 2005 in partnership with local Indigenous peoples, the Syilx Okanagan Nation, in whose territory the campus resides. 
As part of UBC—ranked among the world's top 20 public universities—the Okanagan campus combines a globally recognized UBC education with a tight-knit and entrepreneurial community that welcomes students and faculty from around the world in British Columbia's stunning Okanagan Valley. 
For more information, please contact:
Associate Professor of Anthropology
University of British Columbia, Okanagan Campus
christine.schreyer@ubc.ca