Yukon University welcomes Sheila Silva as director of Finance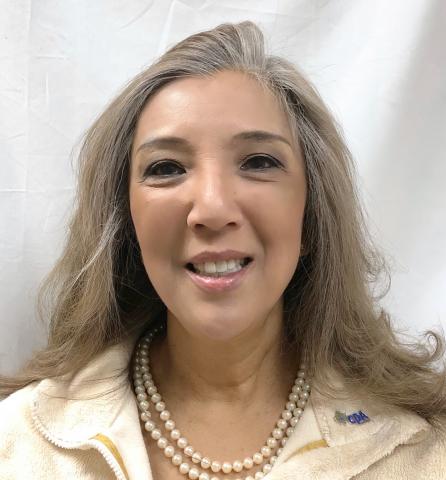 June 29, 2020
WHITEHORSE, YT—Sheila Silva has joined Yukon University as director of Finance.
Silva was previously chief financial officer with the Northwest Territories Health & Social Services Authority. She also brings federal government experience from her time with Indigenous Services Canada, Canadian Northern Economic Development Agency and the Public Service Commission. 
"Sheila brings a wealth of experience in public-sector accounting and establishing financial policies and procedures. This background, together with her love of the North and commitment to cooperative leadership, make Sheila an outstanding addition to our YukonU team," said Maggie Matear, vice-president University Services.  
"I am thrilled to be joining Yukon University as it meets the challenge of being the first university north of 60 degrees. This is a unique time, as we must realise this transition while bringing the strengths of the entire YukonU workforce to bear on the new realities and ways of operating during this global pandemic response," said Silva. 
Silva holds a Bachelor of Arts in Accounting and Computer Science from the University of Toronto and is a Chartered Public Accountant. 
The director of Finance oversees the financial management of the institution including payroll, budget management, annual audited statements, and procurement.  
Silva began her new role at the university on June 15. She will arrive in Yukon on July 4 and self-isolate for 14 days as per current Yukon COVID-19 response measures. 
Yukon University is a flexible post-secondary institution that includes a place and pathway for every learner. Our students let their passions roam while being grounded in education and research relevant to the North. Our resourceful and creative graduates are building a resilient, versatile and ambitious future for all northerners.  
With over 50 degree, diploma, certificate and trades programs, local learners can access opportunities without needing to leave home — those from across Canada and internationally are invited to deepen their understanding of our rapidly changing circumpolar world.   
Our 13 campuses are located on the traditional territories of the 14 Yukon First Nations and we respect and honour Yukon First Nations knowledge, worldviews and educational priorities in every aspect of YukonU. 
For more information, contact: