Yukon College launches new program to support local business amidst pandemic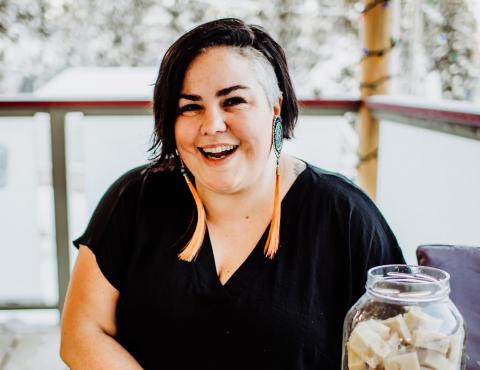 April 14, 2020
WHITEHORSE, YT— Today, Yukon College Innovation & Entrepreneurship (I&E) launched PIVOT., a new program to help local companies minimize the effects of COVID-19. The program is designed to support Yukon businesses of all sizes and stages during the global pandemic and beyond. PIVOT. was developed in partnership and supported by the Canadian Northern Economic Development Agency (CanNor) and Government of Yukon, Department of Economic Development.
For up to three months, selected program participants will work with a customized PIVOT. support team, made up of experts from various professions to assess, respond, and adapt their businesses in today's fast-changing environment. Companies will be supported in re-working, re-envisioning and revamping specific areas of their business practices. Recognizing that the needs of each business will differ, training will be customized and unique for each participant.
"Yukon businesses are the backbone of our communities," said Lauren Manekin Beille, manager of I&E at Yukon College. "We are experiencing unprecedented times and need to support each other. COVID-19 is forcing many businesses to reassess their core functions and I&E has put in place the tools and supports to help our businesses remain vibrant and grow even more resilient."
The PIVOT. program was created using existing funding from CanNor and Government of Yukon, Department of Economic Development. The program is I&E's response to our current situation. Regular programming for the division will continue as resources allow.
Program outcomes for participating businesses include successful adaptation using alternative business processes, minimizing the impacts of job loss and revenue, increased optimism in participating businesses and further advocacy for supporting local.
"We are grateful for CanNor and Yukon government's continued support and partnership," said Shelagh Rowles, executive director of the Centre for Northern Innovation in Mining at Yukon College. "We are so pleased to introduce PIVOT. as one of our institution's flexible solutions during these unique circumstances. The program will allow us to continue to provide relevant and timely services to local entrepreneurs."

Quick facts:
Applications for businesses start today, Tuesday, April 14, 2020 and there is no deadline
Any registered Yukon business can apply
I&E grant funds will support up to $5,000 toward customized wrap around services
The application form and program details can be found on the program website.
The program is still seeking experts to help support local businesses
For more information, please contact: