Hydrogen cell snowmobile idea wins 2020 Yukon Innovation Prize top award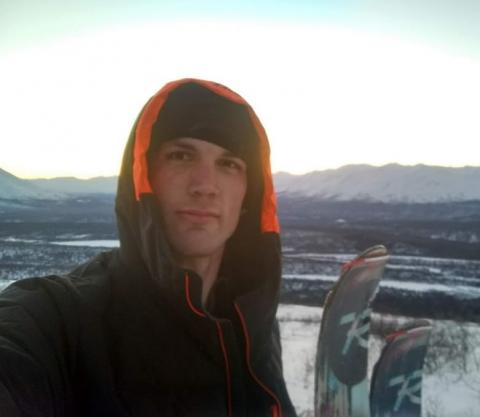 April 2, 2020
WHITEHORSE, YT— Yukoner, Stefan Weissenberg has been named the winner of the 2020 Yukon Innovation Prize (YIP) by the Government of Yukon, Economic Development and Yukon College's Innovation & Entrepreneurship (I&E) for his hydrogen cell snowmobile idea. The announcement was made this afternoon, via a video posted on the Yukon College YouTube account.
In response to the 2020 YIP theme, the United Nations Sustainable Development Goals, Weissenberg's project addresses affordable clean energy and climate action by designing the first hydrogen fuel cell snowmobile in the world, giving northerners a cleaner engine for over-land transport in the winter. The reliable and durable design will outperform battery hybrid options by way of a longer range, quicker fill times and better performance in cold temperatures. Weissenberg received a $10,000 award and wrap-around business supports from I&E.
"The hydrogen cell snowmobile retrofit project is a fantastic example of a renewable energy innovation with clear Yukon applications," said the Honourable Ranj Pillai, Minister of Economic Development. "Government of Yukon is proud to support this project through the Yukon Innovation Prize. Congratulations to Mr. Weissenberg and thank you to all the prize winners for being such great representatives of the Yukon entrepreneur community."
This year, the YIP celebrated its sixth anniversary by taking on a new format to support a greater number of new ideas from Yukon innovators. In addition to the $10,000 grand prize, six prizes of $5,000 were awarded for project ideas in fields such as agriculture, clean energy, education, and plastic waste. These six winners - 50% of whom are women - will also benefit from wrap-around services from Yukon College I&E.
"We were so impressed at the quality of applications this year, demonstrating once again the incredible creativity and innovation of Yukoners," said Lauren Manekin Beille, Manager of Yukon College, Innovation & Entrepreneurship. "While we were really looking forward to celebrating the seven 2020 YIP winners at an awards ceremony, we are doing our part in practicing social distance to flatten the curve. We hope you'll help us spread the word by sharing our virtual awards video."   
The Yukon Innovation Prize was created in 2014 by the Government of Yukon's Department of Economic Development and Yukon College's Cold Climate Innovation (now I&E) to invigorate and support Yukon innovators. To learn more about the Yukon Innovation Prize, visit the Yukon College website.
For more information, contact: