Yukon College COVID-19 Response - May Convocation & YukonU celebration postponed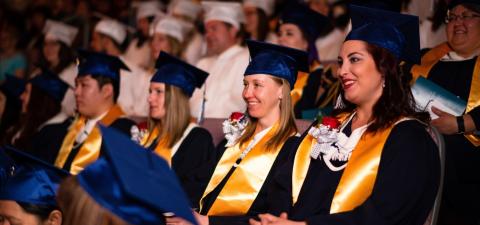 March 27, 2020
WHITEHORSE, YT—Yukon College announced today that it is postponing the annual May Convocation Ceremony and planned Yukon University transition celebration. New dates will be announced once they have been determined. 
"Given the serious health implications of COVID-19 and protective measures in place at the present time, we have made the difficult decision to postpone these events for the health and safety of our graduates, their families, guests, faculty and staff," said Karen Barnes, Yukon University president and vice chancellor. 
The 2020 Convocation Ceremony will be the first Yukon University convocation and feature the first graduates of the new institution crossing the stage.  
"Convocation is an important milestone where our community gathers to celebrate the academic achievements of our graduates. It's an occasion too important to cancel. We will continue to monitor the COVID-19 situation and follow measures set forth by Yukon's Chief Medical Officer of Health. We hope to announce a new date as soon as circumstances allow," added Barnes. 
Graduating students will receive transcripts and graduation letters, necessary for post-graduation and employment applications, via Canada Post in June and will receive their parchment at the rescheduled Convocation Ceremony, anticipated for fall 2020. Like always, students who are unable to attend will be mailed their parchments after the ceremony. 
Despite the postponed celebration and current circumstances, Yukon University will launch in May as planned. The website, email addresses, branding and signage will all adopt the YukonU name. However, a new date will be set to celebrate this significant milestone for our community, Yukon and Canada — the first Canadian university North of 60.  
For more information, please contact: