Dr. Mike DeGagné named president and vice chancellor of Yukon University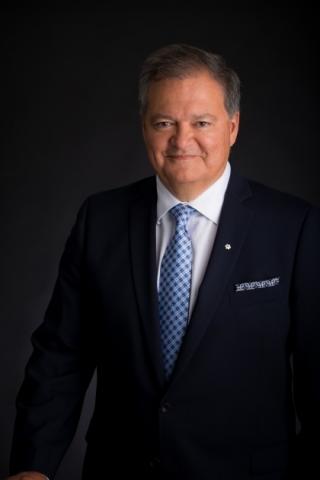 March 25, 2020
WHITEHORSE, YT—The Yukon University Board of Governors is pleased to announce Dr. Mike DeGagné as president and vice chancellor of Yukon University, Canada's first university north of 60.
DeGagné will begin a five-year term on July 1, 2020. He will be the eighth president of Yukon's only post-secondary institution, succeeding Dr. Karen Barnes, who has served two terms since 2011 and will retire June 30.
DeGagné comes to YukonU from Nipissing University, in North Bay, Ontario. He was appointed Nipissing president and vice chancellor in 2013, as one of the first Indigenous presidents of a Canadian public university.
While president of Nipissing, DeGagné dedicated much of his life to Indigenous issues and ensuring Nipissing University took a leading role in the Indigenization of the post-secondary education sector.
During his tenure, the University experienced growth in both its graduate and undergraduate programs as well as a 70 per cent increase in research funding.  Nipissing also strengthened its position as one of the top universities in the country for student experience, mental health services, residence experience and overall student satisfaction. 
The board engaged the executive recruitment firm Boyden to assist the search for the new president. DeGagné was recommended by a president search committee, chaired by Yukon University Chancellor Piers McDonald and comprised of board members, faculty, staff, senior executives, a student and Yukon First Nations Elders.
"Joining us from Northern Ontario, Dr. DeGagné understands and appreciates the Yukon context. He is a proven leader of a young university that is responsive to the needs of the community it serves and offers a diversity of undergraduate programming to local students. Under Dr. DeGagné's leadership, Yukon University will establish itself as a northern-focused hybrid university, with strong partnerships across Yukon, the North and Canada," said David Morrison, chair of the Yukon University Board of Governors.
"The establishment of Yukon University is a significant milestone in our country's history. I am inspired by the tremendous dedication to students, the northern-focused applied research, and commitment to Indigenization and Reconciliation present at this dynamic institution. Together, with our community partners and guidance from Yukon First Nations, we can build a future that excites our youth and drives Yukon to greater prosperity," said DeGagné.
DeGagné holds a PhD in Education focusing on Indigenous post-secondary success from Michigan State University. He lectures regionally, nationally and internationally in the areas of Indigenous governance and reconciliation.
His career includes working with the federal government in management of Indigenous programs and as a negotiator of comprehensive land claims. From 1998 to 2012, he served as the founding executive director of the Aboriginal Healing Foundation, a national organization which addressed the legacy of Indian Residential Schools.
He is a recipient of the Order of Canada and the Order of Ontario as well as the Queen's Diamond Jubilee Medal. Most recently, he was inducted into the Nipissing District Human Rights Hall of Fame, awarded an Honorary Doctorate of Law from Dalhousie University and an Indspire award for Public Service.
Yukon College became Yukon University in February when the Yukon University Act came into force. Yukon University will officially launch in May 2020.
For more information, please contact: