Yukon College's Brian Horton lends northern voice to expert advisory committee for Climate Adaptation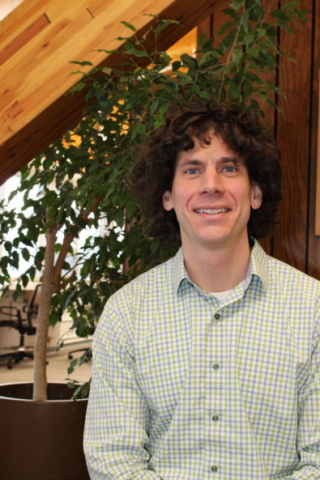 January 23, 2020
WHITEHORSE, YT— A newly launched institute for climate policy research will have a Yukon connection. Brian Horton, Manager of Northern Climate ExChange at the Yukon Research Centre, has been named to the Canadian Institute for Climate Choices expert advisory panel for Climate Adaptation.   
The Institute, launched Tuesday morning, aims to bring clarity to Canada's climate policy choices. The Institute's initial report, Charting our Course, describes the current climate landscape in Canada and provides recommendations for policy makers and governments seeking to implement more effective policy.  
In order to remain grounded in issues of importance to Canadians, the Institute has appointed three Expert Advisory Panels (Adaptation, Mitigation and Clean Growth) to provide evidence-based research, analysis and engagement advice to support integrative policy decisions. 
"It is exciting to have a role to play in this dynamic new network," said Horton. "The climate is rapidly changing in the North and affecting our landscapes and lives daily. I look forward to contributing a Northern voice to this impactful pan-Canadian expert collaboration." 
At Yukon College, Horton's research team focusses on applied research of climate impacts and adaptation in Yukon and Northwest Territories.  Northern Climate ExChange works with communities, governments, and the private sector to answer questions about permafrost, hydrology, and social factors to facilitate adaptation to climate change. 
 "We are proud that Brian's expertise has been recognized by his involvement in the Canadian Institute for Climate Choices.  He will ensure northern voices and challenges are heard in the discussions guiding climate policy decisions," said Dr. Bronwyn Hancock, Associate Vice President Research Development at Yukon College. 
Yukon College is a leader in climate change research. The impacts of climate change on society and environment will be one of the three key research and program pillars of the future Yukon University alongside Indigenous self-determination and governance and sustainable resource development and innovation. 
For more information, please contact: