Innovation & Entrepreneurship at Yukon College expands mission and invites Yukoners to share their innovative ideas  
October 16, 2019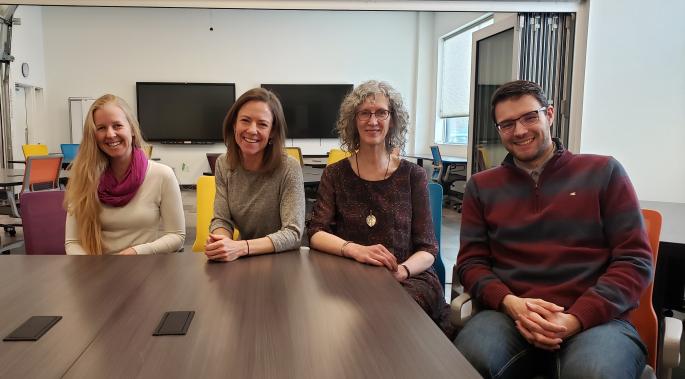 WHITEHORSE— Innovation and Entrepreneurship (I&E) at Yukon College has broadened its supports for Yukon trailblazers. Formerly known as Cold Climate Innovation (CCI), the change in name is linked to an expansion in both the services the team provides and the type of innovators they support.   
I&E is opening their doors to the public by hosting two information sessions later this month — Thursday, October 24, from 5:00 p.m. to 7:00 p.m. and Friday, October 25 from noon to 2:00 p.m. at NorthLight Innovation Hub on Second Avenue in Whitehorse. 
An opportunity to learn more about I&E services and pitch ideas to the team, whether they are fully developed or not, the sessions will connect budding entrepreneurs to project innovation officers. 
This fall, the I&E team is placing emphasis on innovative ideas underlined by a social purpose. All Yukoners are invited to submit applications for business ideas that also achieve positive social, cultural, or environmental outcomes.  
"From seasoned business owners to new entrepreneurs who have a market ready idea, we aim to support Yukoners who want to take their innovations further," said Lauren Manekin Beille, Manager of Innovation and Entrepreneurship.  "Whether you have an idea that feels like a distant dream, or a concept that's further along in the development process, we want to chat with you."  
Whereas CCI focused on supporting research, development and troubleshooting unique problems faced in Yukon's cold climate, I&E works with innovators and entrepreneurs, to take their ideas from concept to market. I&E also has a strong focus on supporting women and First Nations entrepreneurs. 
For more information, please visit the Innovation & Entrepreneurship web page on the Yukon College website and follow along with new developments on the I&E team Facebook page.  
For more information, please contact: