Government of Yukon approves College's new Bachelor of Business Administration
April 1, 2019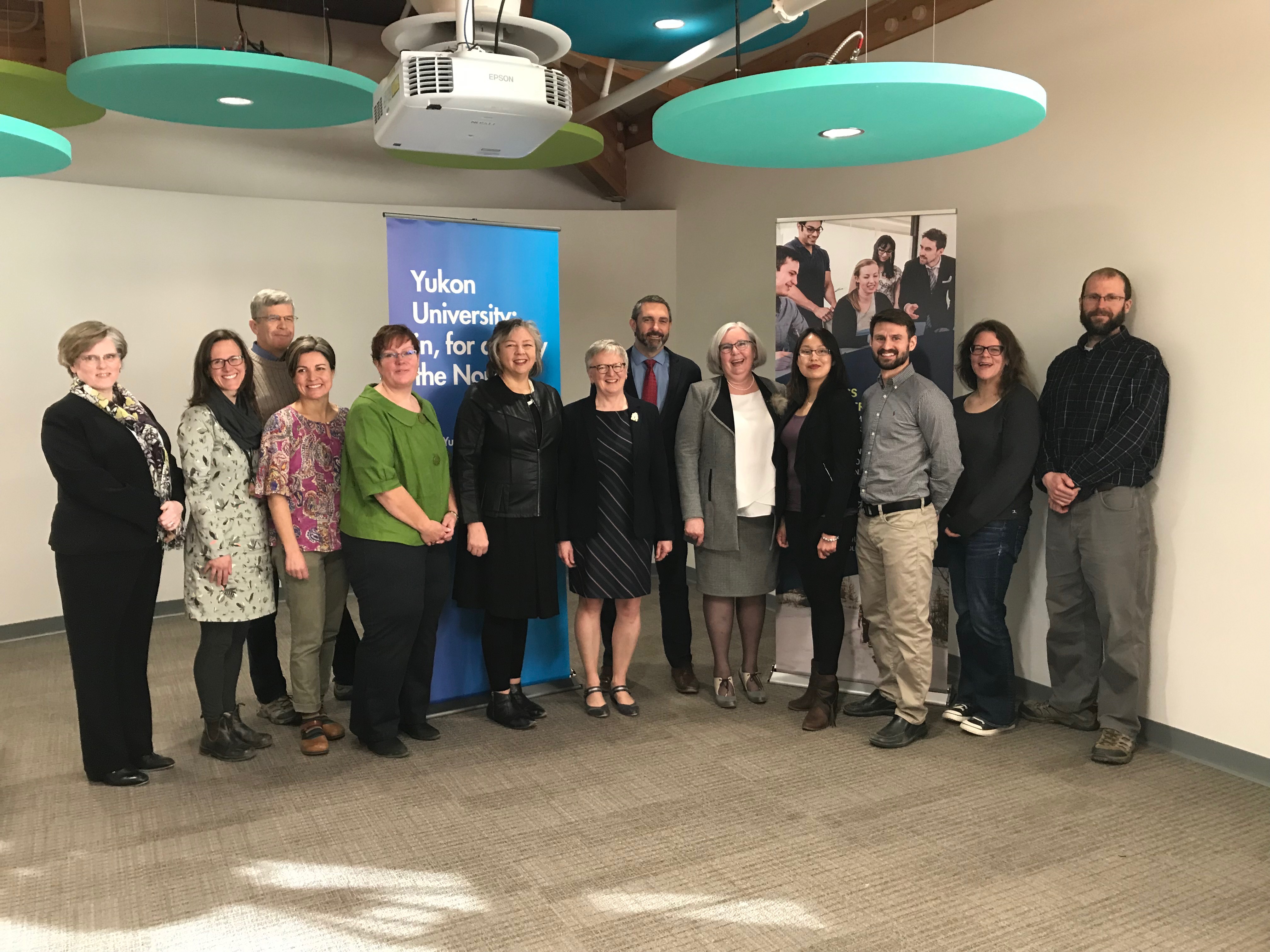 WHITEHORSE—Following the recommendation of the Campus Alberta Quality Council (CAQC), the Government of Yukon has given approval to the new Bachelor of Business Administration degree program at Yukon College.
The new program is the second degree entirely developed and delivered in a Canadian territory following the launch of the Bachelor of Arts in Indigenous Governance program in 2018.
"The Government of Yukon is pleased to accept the Campus Alberta Quality Council's recommendation to approve Yukon College's Bachelor of Business Administration degree program. This degree will offer Yukoners a new opportunity to pursue the knowledge and skills to be successful entrepreneurs and build local businesses, without leaving the Territory. We are excited and proud to support Yukon College as it transitions to a university to meet the diverse needs of Yukoners," said Tracy-Anne McPhee, Minister of Education.
The College is now accepting applications to the four-year degree and classes will begin in September. The new program builds upon the success of the Business Administration certificate and diploma programs which regularly see between 80 to 110 students enrolled annually.
Justice Billy is a citizen of Champagne and Aishihik First Nations and student in the Business Administration diploma program who plans to continue into the full degree.
"I have enjoyed the diploma program and learning about marketing, accounting, economics and organizational behaviour. The instructors are very good at bringing classes to life with real-world examples and experiences. I am excited for this new program, for the opportunity to continue my education here in Whitehorse while maintaining my job and staying close to my family and friends. Everything I will learn offers the opportunity to create a small business of my own one day," said Billy.
"The Bachelor of Business Administration will harness Yukon's innovative and entrepreneurial spirit to build capacity in students to lead economic development and build prosperous and diverse economies within Canada's Northern and rural communities," said Dr. Janet Welch, Yukon College Vice President Academic and Student Services.
"The CAQC review process ensures the new degree meets the academic rigour, breadth and depth of national degree standards, while our development process ensures courses are relevant, accessible and grounded in Yukon realities," added Dr. Welch.
In addition to its two new degree programs, Yukon College has co-delivered degree programs since the 1990s, beginning with a Bachelor of Social Work and Bachelor of Education in partnership with the University of Regina. Since 2010, the College has co-delivered a Bachelor of Science in Environmental and Conservation Sciences in partnership with the University of Alberta.
The College also facilitates access to a Master of Public Administration, a Master of Education and a Master of Business Administration at other universities.
Those interested in enrolling in the new degree program can attend an information session on April 11 or email asmadmin@yukoncollege.yk.ca. Further information can be found at yukoncollege.yk.ca/ba.
For more information, please contact: