Budget 2019: Government of Canada's $26 million investment in new science building marks a key milestone for the future Yukon University
March 19, 2019

WHITEHORSE— March 19, 2019 —Yukon College today welcomed the Government of Canada's announcement of $26M over five years for the construction of a new science building for the future Yukon University (YukonU) as part of Budget 2019. The vision for the new science building is to allow science learning through two lenses - using both Indigenous knowledge and western science. Yukon College will officially become YukonU, Canada's first university North of 60 in May 2020.
The new YukonU science building will be a leading northern science and research centre; bringing together students,
faculty, researchers, partners and the public. YukonU's cutting-edge research in climate change and permafrost, Indigenous self-determination and governance, and resource development, technology and innovation, will benefit researchers looking to understand northern climates, the North and the rest of Canada.
This federal investment is expected to create numerous jobs in Yukon, offering local business, construction, procurement and business development opportunities; and, establishing a legacy building that all Canadians can be proud of. Initial work on the project is expected to begin summer 2019.
Quotes
"YukonU will be Canada's first university North of 60o and now, with a new science building, we can combine the best of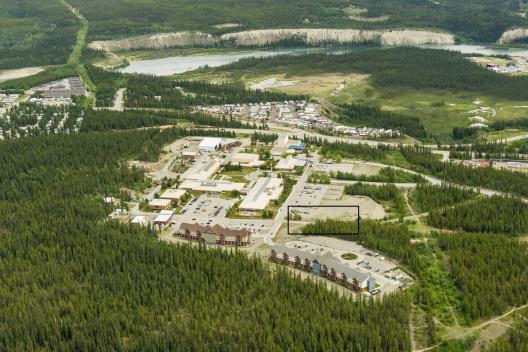 western and Indigenous research, teaching and learning. This investment will allow YukonU to continue to develop northern solutions for northern problems that will transcend our institution and Territory. I want to thank Larry Bagnell, MP for Yukon and Premier Sandy Silver and his team for their commitment and time, in championing YukonU. We also want to thank Prime Minister Justin Trudeau, Minister Morneau and Minister LeBlanc for their support in making YukonU's new science building a reality."
Dr. Karen Barnes, Yukon College President and Vice-Chancellor.
"Today is a really exciting day for me, as I have been supporting efforts for years for Yukon College to become a university, the first in Canada north of sixty.  I am delighted that today we were able to announce $26M over the next 5 years to meet this reality."
Larry Bagnell, Member of Parliament for Yukon
"Indigenous Knowledge Systems make a unique contribution to our understanding of a changing climate. By combining Indigenous-led and science-based research, we will all benefit from the more fulsome outcomes that result. Northern and Indigenous communities are some of the areas most affected by climate change, and the local knowledge from these regions is essential in the development of appropriate mitigation and adaptation efforts. I look forward to the increased collaboration and acknowledgement of Indigenous values in the work of YukonU." 
Kluane Adamek, Yukon Regional Chief, Assembly of First Nations
"The new YukonU science building will bring together for the first time our faculty, students and researchers under one roof, creating synergies and a collaborative learning environment to study and respond to emerging issues that are critical to the North."
Dr. Bronwyn Hancock, Yukon College Associate Vice-President, Research Development.
About YukonU
After more than 50 years in the making, Yukon College will become Yukon University in spring 2020. YukonU will become Canada's first university north of 60o. As a hybrid institution, YukonU will offer made-in-Yukon degrees, as well as diploma, certificate, university prep and skills training programs relevant for life and work in the North.
In 2018, the first degree developed and delivered entirely in the North was launched by Yukon College following review and approval by the Campus Alberta Quality Council.
Yukon U's thirteen campuses will continue to play a critical role in delivering education to Yukon communities, while also welcoming students from across Canada and the world to come study and learn about Canada's North. Please visit yukonuniversity.ca/
Quick Facts
Yukon College will become Yukon University in Spring 2020.

YukonU will build on its current strengths in its first three degree programs:

Bachelor of Arts in Indigenous Governance (launched Fall 2018) 

Bachelor of Business Administration (launch Fall 2019) 

Bachelor of Arts in Northern Studies (anticipated launch Fall 2021)

YukonU's first degree program, the Bachelor of Arts in Indigenous Governance, was developed in collaboration with the 14 Yukon First Nations

5,607 registered students, 1,200 students in credit programming

13 campuses including a main Ayamdigut campus in Whitehorse

625 employees

50+ degree, diploma or certificate programs

6 degrees currently offered in partnership with Canadian and American universities

28% of credit students identify as First Nations

300+ research projects completed since 2010
For more information, please contact: