Dr. Bronwyn Hancock appointed to federal Expert Panel on Climate Change Adaptation and Resilience Results
November 1, 2017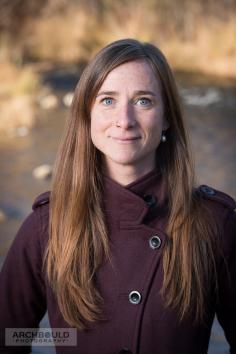 WHITEHORSE―Dr. Bronwyn Hancock, Associate Vice President of Research Development at Yukon College, has been appointed to the Expert Panel on Climate Change Adaptation and Resilience Results.
Chaired by Dr. Blair Feltmate, head of the Intact Centre on Climate Adaptation, at the University of Waterloo, the Panel will help define how to measure progress on federal, provincial, and territorial adaptation efforts in building Canada's resilience to climate change in key areas identified by the Pan-Canadian Framework on Clean Growth and Climate Change. The indicators developed by the Expert Panel will also be used to communicate progress and results on adaptation to Canadians.
"Here in northern Canada, we see the impacts of climate change in our daily lives. We have a lot of experience adapting to a changing climate, and I'm happy to be able to bring that to the Expert Panel, and to use our collective understanding of impacts and adaptations to serve Canadians across the country," said Dr. Hancock.
Hancock is one of three academics on the panel, alongside representatives from Ryerson University and Simon Fraser University.
"We are proud that Dr. Hancock's valuable knowledge on climate change impacts and adaptation has been recognized by her inclusion on this expert panel," said Dr. Karen Barnes, President and Vice-Chancellor, Yukon College.
The honourable Catherine McKenna, federal Minister of Environment and Climate Change, announced the Panel on August 29th, however the full membership of the panel was unveiled last week. Panel members include representatives from academia, the private sector, non-governmental organizations, as well as Indigenous and youth organizations. They will engage with provinces and territories in their work.
By spring 2018, the Panel will propose a suite of indicators to measure progress on adaptation and climate resilience. The Panel held their initial teleconference meeting on September 20th.
The Northern Climate ExChange program at Yukon College is leading the study the impacts and adaptation opportunities associated with climate change in Yukon and northern Canada. Hancock and her team work on topics ranging from permafrost to water to food security to community-based adaptation planning.
The impacts of climate change on society and environment will be one of the three key research and program pillars of the future Yukon University alongside Indigenous self-determination and governance and sustainable resource development and innovation. This year, Yukon College became the only institution in northern Canada to offer a post-graduate certificate in Climate Change Policy.
For more information, contact:
Michael Vernon

Yukon College - Communications

867.668.8786

867.332.4722

 

Media Relations
Environment and Climate Change Canada
819-938-3338 or 1-844-836-7799 (toll free)
ec.media.ec@canada.ca