How Yukon First Nations are activating economic reconciliation
Wednesday, September 27, 2023 - 3:36 pm
"We need to constantly ask ourselves how this work advances true reconciliation," the Honourable Jody Wilson-Raybould stated at the Arctic Indigenous Investment Conference in spring 2023.  
Leading up to National Day for Truth and Reconciliation, our team is holding space for grief, while reflecting on the unstoppable momentum of Yukon First Nations who are activating economic reconciliation.  
Over 120 businesses are registered in the Yukon First Nations Business Registry, and 7.2% of sole proprietorship and partnership businesses identified as a citizen of a First Nation in 2021. Business owners are reviving traditions of sustainable economies that First Nations cultivated in relationship with the land and each other—long before colonization violently disrupted traditional ways of life.  
Today we're seeing the power of self-government in action as First Nation business owners generate cash flow, create partnerships across industries and governments, and foster meaningful opportunities for citizens without having to leave their communities.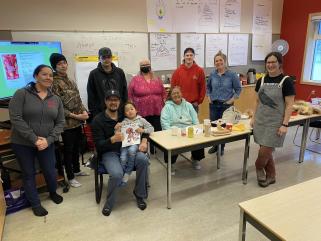 From businesses engaged in craft, fur, fashion and food—to technologies, tourism and service providers, First Nations are community builders leading change and energizing non-Indigenous people to engage in economic reconciliation. Today and every day, we encourage you to follow, support and learn from First Nation business owners who are transforming the landscape of entrepreneurship.
Our team is honoured to follow and work with First Nations who are stewarding innovative businesses that embody their cultures, traditions and promote community well-being and prosperity. 
We're here to support First Nations at any stage. Do you have an idea you're considering turning into a business, or you want to learn more about how to run a business in a way that supports your family and community in the long term? We work with First Nations across the Yukon to provide funding, learning opportunities and access to expertise.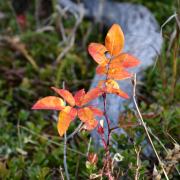 Email josee.belisle@yukonu.ca to learn about flexible programming customized to your needs, so you can thrive wherever you call home.   
Explore all our innovation and entrepreneurship programs designed to empower your ideas:  
---
Statistics from Yukon First Nation Business Registry and Yukon Bureau of Statistics. 
Image credits: Jeremy Harper, Teresa Waugh and Canva