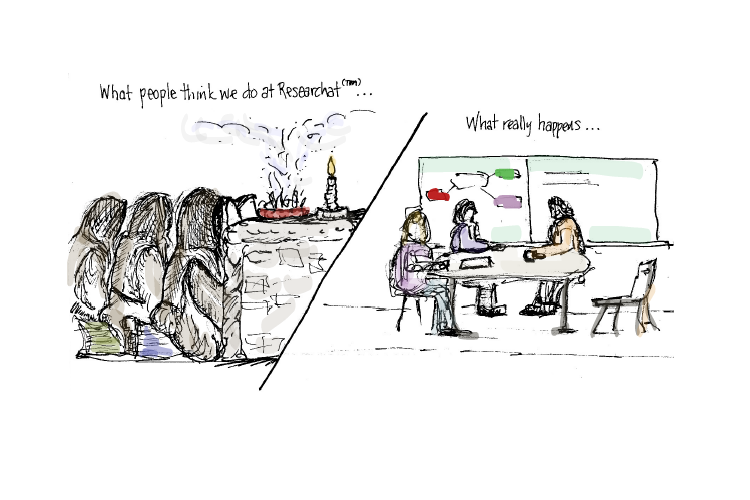 ResearChat is an informal lunch-time get-together during which anyone, staff and faculty and students, can ask questions about research, scholarship, the intellectual life, academics, nifty tools and fabulous resources, apps, and contacts. Bring your lunch and a willingness to just throw things out there. It's like book club, without the book. Communities, we can Fuze if you want to drop in.
Chat happens every Friday, including this one, in A2601 at noon, except when there's a holiday or a town hall, or it's summer.
Contact Cathy Bradbury, Amanda Graham or Ernie Prokopchuk for more information or to offer suggestions. We welcome offers from potential hosts, too.