Sysco Edmonton Scholarship
Sysco Edmonton is pleased to provide a $500 scholarship to a full-time student in Yukon University's Culinary Arts program. 
Donor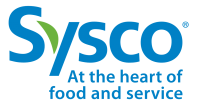 Sysco is the global leader in selling, marketing and distributing food and non-food products to restaurants, healthcare and educational facilities, lodging establishments and other customers around the world.
Eligibility
Be a Canadian citizen or permanent resident
Be a citizen of a Yukon First Nation
Be enrolled full-time (first or second year) in Yukon University's Culinary Arts program
Demonstrate quality, leadership and vision in food service, specifically in the area of food safety
Be planning a career in the food service industry
Requirements
NOTE: No application is required for this award. Yukon University's Culinary Arts and Food Services Department Head and the Culinary Arts instructor will submit nominations by January 31, 2023.