Shawn Kitchen Aviation Award
Alkan Air would like to make a $1,000 bursary available to a full-time student in Yukon University's Aviation Management Diploma Program, in memory of Shawn Kitchen. 
Donor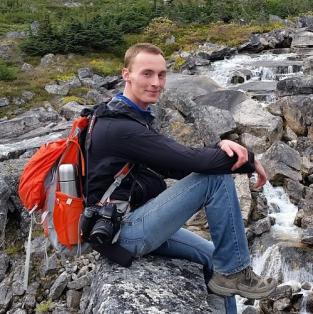 Shawn Kitchen was a lifelong Yukoner with a true passion for life.  He approached his career in aviation with the right balance of enthusiasm, drive, passion and intelligence. Everyone who came into contact with Shawn felt welcomed and supported by him. Shawn also traveled widely and committed his time to mentor youth as a volunteer leader for Scouts Canada.  
 The Alkan Air family hopes this scholarship helps you achieve your aviation dreams.
Eligibility
Be a Canadian citizen or a permanent resident
Be registered full-time in Yukon University's Aviation Management Diploma Program
Have successfully completed the previous semester of this program as a full-time student
Provide a letter from an instructor or community member that outlines how the applicant shares Shawn Kitchen's qualities:

Balance of enthusiasm, drive, passion and intelligence
Welcoming and supportive nature
Youth mentor/volunteer leader
Avid traveller

Demonstrate financial need
Requirements
A letter from an instructor or community member outlining how applicant exemplifies Shawn Kitchen's personal qualities