Selkirk First Nation Leadership Award
Respect. Responsibility. Accountability. Integrity. These high standards live in the heart of a leader and drive the transformation of a vision into action. Education provides the opportunities to develop these leadership qualities, as well as foster and adopt many more.
Knowledge is most powerful when it is shared. One of the goals of this award is to foster the sharing of the knowledge garnered during studies at Yukon University with other citizens of the Selkirk First Nation.
Donor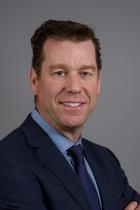 Steven Thornitt of TD Wealth Private Investment Counsel would like to make a $1,000 award available to a Selkirk First Nation student. The purpose of this award is to assist this student with expenses over the course of his/her studies at Yukon University to a maximum of three years.
Eligibility
Be a Canadian citizen or permanent resident
Be a member of the Selkirk First Nation
Submit an audio or video file, or a written submission (max. 200 words), answering the following questions:

What program are you pursuing at Yukon University?
How will this program help you be a leader in your community?
How do you plan to share your learnings with your community?
Requirements
Audio file OR video file OR a typed essay (max. 200 words)
NOTE: This award may be renewed up to two times without subsequent application as long as the Winter 2022 recipient remains in good academic standing (minimum GPA of 2.0) throughout their program of study.