Naganainlyaa K'itanahee - Follow Your Dream Award
Michele Genest wishes to make an award of up to $2,000 available to a full-time student in Yukon University's Culinary Arts program.
Donor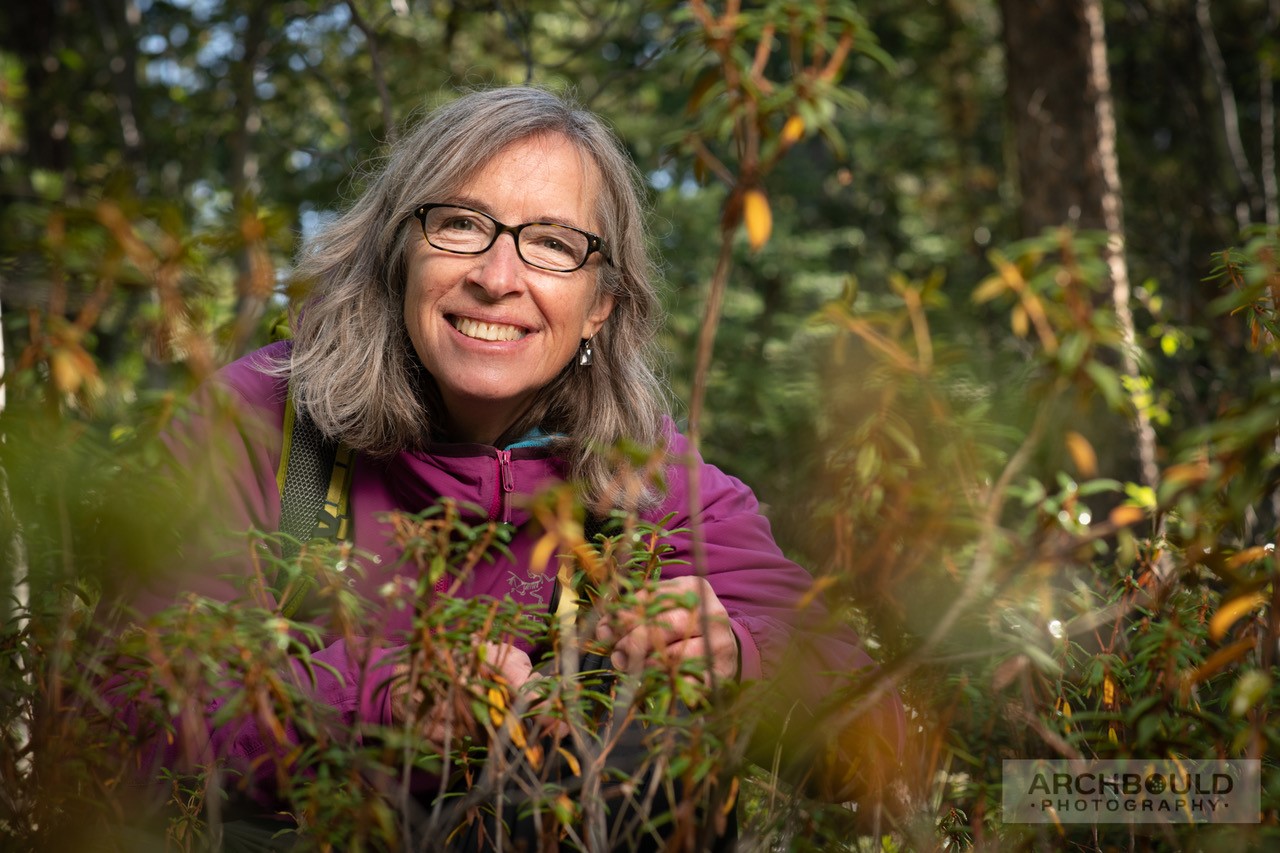 Michele Genest is a writer and cookbook author who moved to Whitehorse from Toronto in the mid-1990s. She came to visit her sister, fell in love with the North and just never left. The wilderness was intimidating at first, but gradually she came to know and love the bush by going on berry picking expeditions with friends.
As she learned about the wild foods of the boreal forest, she also learned about the close connection between Yukon Indigenous people and the land. Michele honours and thanks Yukon's Indigenous people for their ways of knowing and being on the land, and for sharing their knowledge so generously.
Across Canada, Indigenous chefs are writing books, opening restaurants and starting businesses; they are collaborating, learning, and supporting each other on this inspiring journey.
Michele is excited about Indigenous students in the Culinary Arts program at YukonU adding their voices to the Indigenous food stories being told across the country, in professional kitchens, at community gatherings, and at feasts and celebrations.
She hopes that the Naganainlyaa K'itanahee - Follow Your Dream Award will help Indigenous students pursue their culinary passion in the way that most inspires them, whether it be:
pursuing their Red Seal Certification
exploration of a specific skill (eg., baking, gala events, French cuisine)
developing a business plan for a culinary/catering business
developing and marketing a food product, or
acquiring the supplies or equipment related to the Culinary field to cook for their community.
A note on the title: Michele collaborated with Brandon Kyikavichik and his mentor, Marion Shafer, to craft the award's title. Brandon and Marion are citizens of the Vuntut Gwitchin First Nation, and are gifted speakers of the Gwitchin language. Michele treasured the opportunity to capture the very heart of her award in the title with them. The title brings back fond memories of working with community cooks in Old Crow, creating recipes together for the cookbook, Vadzaih, Cooking The Caribou From Antler To Hoof.
Eligibility
Nominees must:
Be Canadian citizens or permanent residents

Be of Indigenous ancestry

Be registered as a

full-time

student in Yukon University's Culinary Arts program

Provide a brief letter, audio or video file outlining:

the reasons why they chose this program

how this award will support their future plans
Requirements
NOTE: Preference will be given to nominees who are citizens of a Yukon First Nation.