The Joyce Family Foundation Bursaries
Two $3,000 bursaries have been made possible by a generous donation from The Joyce Family Foundation, which is committed to providing access to education for youth who face significant financial barriers and who have demonstrated the ability to overcome obstacles and adversity.
These bursaries will be awarded annually to deserving undergraduate students entering Year One of the University Access Pathways program at YukonU. These awards may be renewed up to two times with good academic standing and active participation in the Peer to Peer Mentor program.
Donor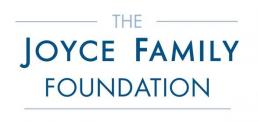 The Joyce Family Foundation is a private, family foundation created by Ronald V. Joyce (1930-2019). Ron Joyce is best known as the legendary Canadian behind the success of the Tim Hortons franchise. He stood with a strong work ethic and business acumen, and his passion for helping young Canadians reflects a deep-rooted sense of responsibility to give back to his community.
The Joyce Family Foundation is dedicated to supporting the social, economic and emotional well-being of children and youth by empowering them to develop into healthy, confident, independent contributors to Canadian·society.
Eligibility
Be a Canadian citizen, permanent resident or protected person from Yukon, Northwest Territories, Nunavut or north of the 55th parallel in Alberta or British Columbia
Be no more than 23 years of age on the first day of classes at YukonU
Will be attending YukonU for the first time in the University Access Pathways program
Submit a letter, audio or video file answering three questions:

Challenges in your learning career
Declaration of your future program
How your future program supports your hopes/dreams/aspirations

Community reference letter, audio or video file from one of the following:

Education mentor/advisor, coach, First Nation Post-Secondary Education Coordinator, First Nation Council member, Elder, past or current employer, a member of a community organization)

Speaking to your resilience in the face of adversity and your potential for success in post-secondary studies

Demonstrate financial need
Requirements
Typed essay, audio or video file
Reference letter, audio or video file
NOTE:  Preference will be given to those who have no other avenues of funding or support in their pursuit of post-secondary education. In the event of a tie, preference will be given to the applicant with the greatest financial need.